Announcements
Guildmembers
Close more business by surveying your prospects
February 1st, 2021 by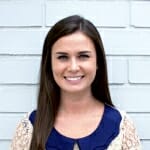 Helping contractors build better businesses has been GuildQuality's mission since the very beginning. While much of our membership accomplishes this by retrieving candid feedback from their clients on or after a job, many Guildmembers are expanding their surveying program to include those who have yet to sign on the dotted line. By providing key insights on sales processes and helping our members stay in contact with potential customers, prospect surveying allows businesses to digest a completely different brand of valuable feedback.
"Often those prospects who appear lost are not. On average, our members who conduct 'rehash' surveying are surprised to discover that 40-45% of leads assumed cold are still considering them," shares Laura Summerlin, Vice President of Member Services at GuildQuality.
In fact, Window World of Baton Rouge began prospect surveying a few months ago, and they have found that about 43% of their leads are still considering them. They wanted a way to make sure they weren't missing opportunities to get the business of customers who didn't buy initially but were still interested. It's only been a few months, but so far the results have been compelling.
Window World of Atlanta, Huntsville, Central Alabama, & The Shoals has been surveying their prospects for a while now, and they have also reported a significant increase in closed opportunities. "I get great feedback from my sales consultants," says Katherine Kenney, Marketing Director for the four Window World locations.
"I send prospect surveys to our 'dead' leads that are older than 90 days. It allows the sales team to know the status of their prospect and if they are still interested. This is also a great way to improve the customer experience in their home – people are more open when there is a third party involved."
Beyond staying in communication with prospects, there are also plenty of opportunities to use prospect surveying as a coaching tool. Katherine explains, "Being able to address certain issues with certain people has been one of the most beneficial aspects of prospect surveying for our business. When we first started doing it, I sat down with our sales team and gave a plan for what they needed to do based on the responses. They always appreciate the feedback, especially when they are able to make a sale from it!"
Of course, a significant consideration for any business decision will be the return on investment. Improving internal processes is a big win, but what about other real tangibles such as closing more business?
"I know we have closed a few deals already, so the ROI is there," says Katherine. "Our sales team has reached out to me after getting surveys back and said 'Thanks so much, this is awesome – deal closed!'. Even if a job is small, it pays off."
In our experience, if you survey 100 leads, get a 30% response rate, and find that 1/3 are still considering you, then you have ten leads to rehash. If you close 1 or 2 of them, given an average project value of $2K, you'd have a 10x ROI every month.
If you're searching for a way to revamp your sales process, or want to measure just how much business you're losing from potential clients that go radio silent, consider prospect surveying with a trusted third-party like GuildQuality. If your already have a membership with us, we'll create a separate account for your prospect feedback to keep it separate from your customer testimonials and the public eye – free of charge!
Questions on how to get started? Email us at support@guildquality.com – we're always happy to help!
What's your recommendation rate with your customers?
Find out
Start surveying