Guildmembers
Intelligence
Case Study: Southwest Exteriors
March 16th, 2017 by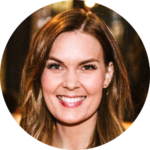 We had the privilege of sitting down with Scott Barr, President of Southwest Exteriors, to learn more about his business, his professional background, and what his experience with GuildQuality has been, so far.
---
Tell me a little bit about your business – how did Southwest Exteriors come to be and what is your focus today?
Before we were Southwest Exteriors, we started out in 1989 as Southwest Remodelers. Back then, we were a generalist company; there wasn't a project we'd say no to because our goal was to get as much business as possible in the door, no matter what kind it was. I started out as an installation manager in 1990 and in 1992 I bought the business. After a personal crisis in 1994, I joined the Remodelers' Advantage Roundtables and learned very quickly that the organizations with the highest level of profitability and owner satisfaction all had one thing in common: a high repeat referral rate, largely as a result of consistently exceeding client expectations. It was then that we decided to flip our business model from transactional to highly relational.
After we began using James Hardie fiber cement siding in 1997, we became Southwest Exteriors in 1998 and switched our focus to siding, windows, and doors only.
In 2008, we decided to make another change and convert our traditional owner-operated business model into a team-lead model, which is a multi-generational model focusing on living out our faith in an authentic and transparent way, as well as upholding our two core values in the workplace: love and excellence.
"To us, excellence means exceeding the expectations of our clients."
If a customer says he or she would recommend us to a friend, then we believe we've exceeded his or her expectations, and are therefore living out our values. A referral is not something we're entitled to, but rather a privilege to be earned.
Why did you initially choose to become a GuildQuality member? What do you value most about GuildQuality's services today?
When we were first introduced to GuildQuality through the Remodelers Advantage Roundtables, we had our own survey process, one that was very cumbersome and hard to keep up with. I saw the opportunity with GuildQuality to automate and simplify the surveying process and make it incredibly time-efficient. Plus, I really liked knowing everyone on our team would receive an email when a customer completed a survey; that function built a level of accountability we simply couldn't achieve with our manual process.
Overall, I really valued the professionalism and quality GuildQuality exhibited. It was clear to me that you had a very high-quality product and that you provided great service. We had a need for automatic surveying, and you were (and still are) the best at providing those services, so it made perfect sense for us to become a GuildQuality member.
"To this day, I believe GuildQuality is the kind of organization that brings the good guys together and promotes their hard work, and it's a great resource for the industry."
How does GuildQuality directly impact your business?
If we have one client who is unhappy with us and we don't know about it, there's no way of measuring how much future business we're going to lose as a result of their unhappiness. GuildQuality protects us from the not-knowing piece; if a client is unhappy with us, even just slightly, they'll likely let us know on the survey, simply because GuildQuality's surveying process makes it so easy for them to do so.
"Having the ability to catch almost every complaint out there, especially from the customers who wouldn't have had the motivation to reach out on their own, is incredibly valuable."
For example, knowing which customers are unhappy allows us to immediately follow up with them to make things right, by giving them a refund, a credit, etc. That, in turn, makes it possible for us to measure exactly how much revenue we're losing as a result of negative feedback. If we're not delivering on our brand promise, that's costing us.
On the flip side, for happy customers, we're able to determine whether or not we've exceeded their expectations based the number of times they refer our business, as well as the number of repeat projects we have with them. If a customer gives us a referral, that means we've exceeded their expectations, simple as that. To determine the ROI for exceeding customer expectations, we look at our overall cost of marketing as a percentage of revenue and compare that to our cost of marketing for repeat and referral projects. The difference on each repeat and referral project is what we save in marketing costs.
(For example– a $10,000 repeat or referral project = a 3% marketing cost, vs. our blended overall marketing cost of 10% or $1,000. In this scenario, this means we saved $700 in marketing on this repeat or referral project).
We also look at how much we're paying each month for marketing through GuildQuality vs. how many web-based leads we're getting, and from a cost-to-marketing standpoint, we're well below 10%, which is excellent for us.
In short, customers today really do their research before deciding who they're going to give their business to. Having hundreds of star reviews from verified customers front and center on our very visible GuildQuality profile page is invaluable. Even without exact figures, we know that the marketing GuildQuality provides is building accountability and is what's pushing potential customers to do business with us.
---
To learn more about GuildQuality, click here!
What's your recommendation rate with your customers?
Find out
Start surveying