Guildmembers
Intelligence
Case Study: New England Design & Construction
September 14th, 2017 by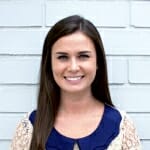 What do the Ancient Egyptian Pyramids, built over 4,000 years ago, have in common with homes by New England Design & Construction? They were both constructed using the Design-Build method.
David Supple, CEO of New England Design and Construction and Board Chairman for the Eastern Massachusetts Chapter of NARI, shared with us the importance of this time-honored approach to construction. It involves three steps: design drawing, detailed drawing, and construction. Unlike most modern practices, the cost is established after the first step and the bidding process isn't required, saving time and energy for both parties involved. Additionally, the Design-Build approach allows for close collaboration between designer and builder, ensuring every project is exceptionally crafted.
"From day one, we've placed a strong emphasis on design. We consider ourselves architects who build."
When it comes to the success of his business, Supple believes it is essential to create spaces that are beautiful as well as functional. For example, their mission statement, "Lifting spirits with spaces" reflects the importance of catering to each customer's specific needs. No two projects are alike, so Supple admits it can sometimes be challenging to juggle all the moving parts. For example, when the homeowner occupies the work site, special care is required, such as maintaining their quality of life throughout the project. Despite these challenges, Supple finds helping people improve the quality of their lives extremely rewarding.
Taking the Next Step
In addition to advancing the quality of the remodeling industry, being a top-of-the-line remodeler has always been a priority for Supple. Knowing that open communication and a willingness to go the extra mile are crucial ingredients, his team began surveying customers on their own. It wasn't until his company won the prestigious Big50 Award in 2011 that they were introduced to GuildQuality and the value of third-party surveying. Since then, they have been able to gather earnest feedback, use it as a marketing tool, and utilize GuildQuality's reporting features to actively monitor performance trends. Most importantly, their customers know they are being heard, which is very important to Supple and his team.
"GuildQuality helps my business streamline information so concerns can be addressed quickly and efficiently. They're doing a good job of increasing the level of professionalism for my business and the industry as a whole."
---
To learn more about New England Design and Construction, click here.
What's your recommendation rate with your customers?
Find out
Start surveying