Guildmembers
Intelligence
Case Study: Jeff Benton Homes
June 5th, 2017 by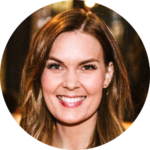 There's a reason Jeff Benton Homes has maintained its name longer than any other production home builder in Huntsville, AL.
For one, Jeff Benton, President of Jeff Benton Homes, is dedicated to treating his employees, his vendors, his suppliers, and especially his customers, exceptionally well.
Daniel Hopkins, Vice President of Operations & Land Development, can attest to this. He's been with Jeff Benton Homes for eight years and hasn't looked back.
"We don't settle for the status quo; we want our team focused on delivering excellence to our customers," Hopkins said.
To do this, Jeff Benton Homes practices what they call, 'Layering and Circling Back,' a communication tactic that ensures their customers understand each step of the process, including who is responsible for what, and why that person is reliable.
"Throughout the building and buying process, homeowners work with several different people from our team, which is sometimes overwhelming. When transitioning from one contact to another, we provide our homeowners with information about the next step, and we speak highly of the team member they're interacting with next."
As a result, customers feel more informed and confident about the entire process, and they trust that every Jeff Benton team member is going to do the job right.
"Ultimately, we don't want our customers to feel like they have to be the project manager, but rather the confident observer."
In addition to this highly successful tactic, Jeff Benton Homes relies on GuildQuality to establish credibility with potential customers, and to accurately assess whether or not they're providing the best possible customer service.
Despite being an eight-time Guildmaster winner, Hopkins said they haven't always been perfect.
"We did not receive the Guildmaster Award in 2016, and about halfway through that year, we realized we were slipping. Despite our best efforts to improve our ratings, we still didn't make the cut for 2016. It was a real wake-up call for us. But, we were so glad we had the exact customer data we needed to know where our biggest weaknesses were, in order to improve."
For example, that data alerted Jeff Benton to issues pertaining to communication and expectation setting. As result, he and the rest of the team updated their client-facing documentation and improved their design studio experience to ensure their customers clearly understood their design options, as well as what they could expect throughout the building process. The team also paid more attention to the exterior finish of each home, particularly landscaping and the quality of sod.
"We realized we needed all of these improvements thanks to the feedback GuildQuality collected and organized for us," said Hopkins.
Not surprisingly, Jeff Benton Homes received their eighth Guildmaster Award in 2017, making their commitment to better serving their customers, very obvious.
But to Hopkins, GuildQuality's customer satisfaction survey is not only a great performance measuring tool, it's also a great marketing tool.
"Our customers are our best marketers. We've learned that if you develop a great relationship with them and work to truly delight them, you'll earn referral business. GuildQuality's surveying makes it possible for us to accurately and reliably communicate with prospects how we're doing, and what they can expect from us."
To potential customers, their commitment to delivering exceptional customer service is clear. Not only does Jeff Benton Homes have a 93% recommendation rate and a 4.7 (out of 5) star rating, they've already received 10 exceptional reviews in a row for 2017.
---
To learn more about Jeff Benton Homes, click here.
What's your recommendation rate with your customers?
Find out
Start surveying