Guildmembers
Intelligence
Case Study: HIVEX Basement Finishing Co.
September 28th, 2017 by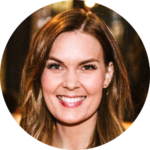 When it comes to establishing and maintaining success in the home improvement industry, Dan and Linda Betts are masters.
With over 30 years of remodeling experience (now, over 40), in 2005, Dan and Linda started HIVEX Basement Finishing Co. (formerly Dee Bee Home Improvements) with a clear vision: to deliver an exceptional product and exceptional customer service to Virginia homeowners.
After surviving the Great Recession of 2008, Dan and Linda's daughter, Lena McNally, joined the team, as did her husband, Chris McNally. Today, Chris serves as General Manager and President of HIVEX Basement Finishing Co., as a result of his dedication to upholding Dan and Linda's original mission, as well as he and Lena's ability to continuously improve the quality of workmanship and increase profits.
"When it comes to the success of our business, creating satisfied customers is still most important to us. This means that first and foremost, we unfailingly deliver on every single promise we make to our customers. Next, we deliver a superior product; efficient design and quality craftsmanship," – Lena McNally
Chris and Lena also ensure the basement remodeling process is as easy as possible by providing their clients with a "Basement Finishing Guide," which outlines each and every step, as well as sending weekly progress update emails, scheduling in-person meetings, etc.
Overcoming obstacles
Despite having these innovative processes in place, sometimes challenges do arise.
"Ensuring client satisfaction isn't as simple as fulfilling the contract," said Lena. "Our clients must feel informed throughout the process and that their opinions matter, which means communication is of utmost importance."
For example, when Lena and Chris sensed a drop in communication during the drywall phase of a project, thanks to customer feedback they received via GuildQuality's surveys, they immediately took action. First, they responded to every less-than-satisfied customer, taking full responsibility. Next, they began proactively sending an additional job progress email during that phase of the project, keeping their clients in-the-know.
Not only did their initiatives resolve the issue, it reminded their customers that the entire HIVEX Basement Finishing Co. team was informative, could be counted on, and was available to address any questions or concerns.
"Like we've said before, the experience of our clients is so important to us. Receiving their honest feedback through GuildQuality's surveys gives us valuable insight that we may not have otherwise known. Plus, we're able to determine exactly what we're doing right, and where we need to improve."
The outcome
Having a deeper understanding of their clients' needs, as well as their own strengths and weaknesses has clearly paid off. Over the years, HIVEX Basement Finishing Co. has received recognition from several publications, most recently from Qualified Remodeler in their July 2017 issue. Plus, they're a 2017 Guildmaster Award Winner!
"As an industry, we have to get better at satisfying our customers. Sometimes, when faced with an unhappy customer, contractors have trouble understanding exactly where they fell short. GuildQuality allows contractors to gain insight into what they are doing well and what areas they need improvement."
---
To learn more about HIVEX Basement Finishing Co., click here.
What's your recommendation rate with your customers?
Find out
Start surveying