Intelligence
Three brags your customers actually want to hear about your business
December 11th, 2019 by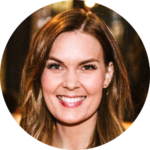 The residential construction industry is extremely competitive. Whether you're a big-time builder or a local contractor, you should pay close attention to what prospective customers value most. Here are three things nearly all homeowners look for in a business.
1. Previously Satisfied Customers
Most people know that companies tend to treat all of their customers similarly. In fact, 86% of consumers read reviews before making a buying decision, which means it's important to showcase your feedback, even if it's not always positive.
The easiest way to do this is to feature it on your website, social media pages, and any third-party profiles. If this sounds tedious, don't worry. There are plenty of tools out there to automatically publish your customer reviews.
And, if you're wondering how to get your customers to provide their feedback, the answer is easy: ask them! Whether you survey them directly or use a third party like GuildQuality to do the legwork for you, being proactive about it will always result in receiving more customer feedback. Remember, your response rate matters!
2. A Solid Warranty
Even when a home is built by capable workmen using quality materials, unforeseen issues can arise after it has been lived in. Many people looking to build a new home want to know what will happen if they discover a defect or accidental damage after they signed off on the final home inspection.
The first step towards having a solid warranty is using quality workmen and materials. The more you can ensure the home is free from electrical, structural, and plumbing irregularities, the less likely homeowners will discover issues down the road. If someone does report an issue during the building process, make sure you correct it quickly rather than ignoring it and hoping no one notices.
When deciding what your warranty should cover and for how long, keep in mind it can be cheaper to cover the cost of a minor repair than to lose out on potential clients due to a negative reputation for customer service. Customers are more likely to choose a construction company that will take care of them; being known for having an excellent warranty and customer service can help grow your business.
3. Pertinent Awards
Receiving an award symbolizes a company's commitment to excellence. Reviews demonstrate what previous clients may think of your work, but awards let homeowners know what the professionals think about it. If you can combine excellent client reviews with prestigious awards, you'll certainly win more business.
Any award your company receives is cause for excitement. However, be sure to showcase the awards your customers care most about, first. For example, getting awarded for 'most impressive design' is great, but your customers may be more concerned about awards relating to safety or customer satisfaction. These types of awards build the credibility of your business and can make it easier for customers to trust your company with the construction of their new home.
The good news is, there are plenty of organizations that provide opportunities for residential remodel and construction companies to receive awards. From the awards program offered by the National Association of Home Builders to the Builder's Choice Awards, there are many ways and categories in which your business can demonstrate exemplary work and distinguish itself.
At GuildQuality, we believe the best way for residential construction companies to be successful and customers to be satisfied is by helping everyone work together.
That's why we strive to connect customers and members. When customers provide authentic feedback, they can increase their chances of being completely satisfied. In turn, customer lead generation allows companies to continue building relationships and growing their business. Find out more now about how we can help make both you and your customers happy.
What's your recommendation rate with your customers?
Find out
Start surveying