Intelligence
2017 BKBG Conference recap: Key drivers of customer satisfaction
October 9th, 2017 by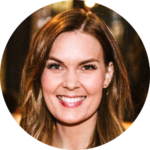 Our time at the BKBG Annual Conference:
Last week, our GuildQuality team traveled to the great city of Minneapolis to attend Bath & Kitchen Buying Group's (BKBG) annual conference for members. We were fortunate enough to meet each member of the group and give a presentation about key drivers of customer satisfaction for kitchen and bath projects. While we were there, were completely blown away by the work of Alex Sheen, founder of the nonprofit 'Because I Said I Would,' an organization dedicated to bettering humanity through promises made and kept.
To us, that message fits so perfectly within the remodeling world. Not only do remodelers make promises to their clients every single day, they have to deliver them as well. Whether it's as small as, "We'll be there at 2:00 PM to install your cabinets," or bigger, "We'll complete this job by October 6," a promise kept significantly influences the overall customer experience.
As a third-party customer satisfaction surveying company, we're privy to some pretty valuable data regarding homeowner satisfaction. Over the years, we've surveyed millions of homeowners about their experience throughout a home improvement project, and as a result, we've been able to recognize customer satisfaction trends. For this specific analysis, we looked at a sample of 30,000+ customer responses and ran a correlation analysis to determine which service traits have the highest impact on overall satisfaction (for kitchen and bathroom remodeling jobs). In the end, we determined that these five most directly correlate with a homeowner's "Likely to Recommend" rate:
Trust
Professional & Organized
Problem Resolution
Value
Communication
Coupled with a presentation of these results, we heard from fellow BKBG members about best practices they've implemented in their businesses over the years in these key areas to achieve superior levels of service and lots of repeat and referral business.
Key takeaways:
1. The very best companies implement repeatable, easy-to-duplicate processes for sales, design, and production. Similar to checklist methods used by other industries, every team member knows what to do, clients remain informed, and expectations are managed. Panelists reported this helps build trust with clients, demonstrates professionalism and aids in communication.
2. Many folks found a ton of value in establishing a customer relationship management (CRM) tool for the business. Here's why:
A CRM allows you to guide a prospect through the lead stage, into client stage, and beyond.
All of the details of each client and their job are stored in one place, accessible by everyone on the project.
When different people get involved in the job, clients don't have to bear the burden of remembering everything they've said to previous team members.
Some tools also have built-in reminders and guidance features, which can trigger emails to the prospects you'd like to check in with, for example. There are industry-specific tools like MarketSharp, DIY tools like Google Drive that can help you collect and disseminate information.
3. Above all, setting expectations is key. If you paint a picture that every job is without hiccups and always finishes ahead of schedule and under budget, then you're setting yourself up for failure. No one is perfect; it's a fact that unforeseen roadblocks can (and usually do) pop up during a remodeling job. Panelists agreed that setting realistic expectations and clearly communicating throughout a project are both crucial in achieving trust and conveying value.
Are your customers telling you the whole truth?
Let's find out
Get started