Intelligence
The Benefits of Customer Satisfaction Surveying
August 4th, 2017 by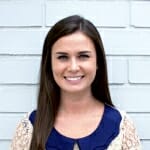 All feedback is important
Customer reviews, good or bad, have the ability to strongly influence a company's reputation. According to the article "Let Your Customers Review You" from Builder Online, some companies hide or alter poor reviews, even though it can lead to negative consequences. What these companies fail to realize is that listening to unsatisfied customers can provide an opportunity for improvement. In fact, authentic customer feedback is fundamental in order to consistently obtain high satisfaction scores.
How to use customer feedback
While unsatisfied customers have the ability to taint a brand's reputation, their feedback is extremely important. Negative customer reviews show where there are weaknesses and provide companies with an opportunity for improvement. "Let Your Customers Review You" suggests that home builders follow these three steps to make feedback work:
1. Get your mind right about feedback.

2. Get your mind right about survey talk.

3. Campaign to inform.
---
To learn more about these steps, view the full article here.
Ready to start gathering authentic customer feedback with GuildQuality? Sign up for a free trial today!
What's your recommendation rate with your customers?
Find out
Start surveying