Announcements
Generate high-quality leads with Area Mailers
August 27th, 2018 by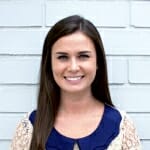 For the past 15 years, GuildQuality has been working side by side with the best home builders, remodelers, and contractors that North America has to offer. We know what it takes to be a leader in the industry, and we know what kind of obstacles can get in the way of accomplishing that mission.
It's a competitive market and many companies are fighting for the same customers. When we asked our Guildmembers to name some of their main pain points, one of the leading answers was finding new business.
While GuildQuality profile pages are optimized to attract leads online, our strength is with lead conversion. In other words, our primary goal is to gather authentic feedback and reviews that establish credibility, provide social proof, and ultimately convert your leads to customers.
However, we recognize the need to place prospects in the sales funnel, which is why we developed a product that uses the positive feedback you receive from surveying and places it in the hands of homeowners. Area Mailers, as we like to call them, are targeted, customizable direct mail cards that help you market your services to thousands of potential customers and generate new, high-quality leads.
What's on the card:
Your company's name, phone number, and GuildQuality profile URL

A recent positive customer review of your choosing

A photo of your choosing

A message to the homeowner about your services
GuildQuality Area Mailers are a new product, but the feedback we've collected from our users shows great potential. In fact, HIVEX Basement Finishing Co. started using Area Mailers in May, and their campaign has been a success so far.
"After sending out an initial batch of 250 cards, we received several calls from homeowners who had gotten the mailers and wanted to get quotes."
According to Jessica Salo, Director of Marketing at HIVEX, one client had been considering getting work done for years, but she never got around to doing the research. When the Area Mailer showed up in her hands, it convinced her to give HIVEX a call. Another client had already been on the hunt for a contractor in his area, but he wasn't aware of HIVEX's services until he got the mailer.
"We love the fact that the mailers let homeowners know we have done work in their neighborhood and there is a legitimate review from a real person to prove it. GuildQuality is a valuable resource for homeowners so we were excited to try out this new venture."
Unlike other direct mail pieces, Area Mailers use real reviews and personalized messages from a trusted third party. They are an efficient and cost-effective way to introduce prospective customers to your company and encourage them to give you a call. Check out this article to learn more about how Area Mailers work and how to get started.
What's your recommendation rate with your customers?
Find out
Start surveying