Guildmembers
Intelligence
Actions our members are taking in response to the public health crisis
April 3rd, 2020 by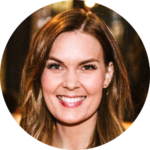 We're better, together.
In an effort to spread awareness and ideas to professionals in the home building, remodeling, and home service industries, we recently asked our GuildQuality, Best Pick Reports, and Five Star Rated members what they're doing to stay afloat during this challenging time, as well as the extra precautions they're implementing to ensure the highest level of health and safety for their business and their customers.* Here's what they had to say: 
1. Increase your communication efforts
Our members understand the importance of communication! Not only are they reaching out to their current and prior customers to inform them about the health and safety precautions they're taking, as well as the status of their business hours and project abilities, but they're also posting these updates to their website, third-party sites, and social media pages. Some members – including those whose businesses are temporarily closed – are also investing in paid advertising in the hopes of generating more leads for future projects.
2. The more digital/virtual, the better
For many of our members, in-person meetings are now a thing of the past. Several survey respondents reported using free or low-cost platforms like Zoom to conduct as many virtual consultations, appointments, walkthroughs, etc. as possible with homeowners. Some are even using drones for inspections!
For those who relied heavily on physical paperwork, they've used this public health crisis as an opportunity to digitize everything. Now, contracts or agreements, as well as inquiries or project requests, can be done via email or online.
"We have moved to a fully paperless system for our documents. This includes contracts, presentation folders, and inspection reports. At this time, we are leveraging technology for inspections and estimating including drones, aerial measurements and 3D visualization software that allows a customer to see all measurements and rendering of before and afters of their home. This is all provided free of charge and a standard in our business practice." – David Luedtke, Wood Street Builders
3. Offer specials and discounts
Now is the time to offer your leads discounts, especially for projects and services far in the future! One member, for instance, told us they're giving discounts to homeowners willing to book now, even if the project doesn't happen until later. Other members are offering financing with longer-term repayments.
4. Practice social distancing and enforce extra health and safety precautions
Nearly all of our members who answered our survey said they're reducing as many in-office or onsite employees as possible; some have even enforced an all-remote office. Many members are also requiring their onsite staff to wear protective masks, gloves, booties, etc. at all times and to remain at least six feet away from each other as well as the customer.
"We follow all CDC guidelines for keeping healthy. Our field staff uses alcohol wipes to clean their iPads before and after each job, we wear gloves, eye protection, and boot covers. We maintain social distancing while in the home. Field staff washes hands as much as possible and uses hand sanitizer when washing not available." – Christopher Donnelly, Donnelly's Plumbing Heating & Cooling
Our members are also closely monitoring the health of their own team to reduce any chance of spreading COVID-19. If an employee does show signs of illness, they are sent home immediately and restricted from working until further notice.
5. Provide exceptional customer service, no matter what
At the end of the day, health is what's most important right now. Regardless of whether or not they had a choice in the matter, a portion of our members has had to suspend some work or close their business entirely. Despite these challenges, it's clear that they are committed to the well-being of their customers, their team, and their community.
"We're being very mindful of our community and sensitive to how others are being impacted. We're letting our community know that we're here with them." – Adam Greet, EZ Lift Garage Doors and More
How can we help?
We're here to support you during this challenging time, so we encourage you to contact us with any questions or concerns. In the event that you need any additional guidance for yourself, your family, or your business, please find below some useful resources:
---
*We sent a survey to 7,000+ GuildQuality, Best Pick Reports, and Five Start contacts. This article is a summary of their responses.
Are your customers telling you the whole truth?
Let's find out
Get started