Intelligence
9 ways to adapt your business in times of uncertainty
June 18th, 2020 by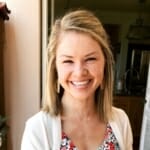 Change is a natural part of any business. Unfortunately, not all change is predictable. When a disruption of any kind affects your business, it's important to develop a plan and move forward. We've put together the top 9 ways to adapt your business during times of uncertainty.
1. Educate customers and staff
A successful business depends on the retention of employees and customers. To ensure loyalty and commitment, help educate your clients and team.
Explain to clients and employees how your business is handling the disruption and how business processes will change moving forward. Most importantly, have a conversation with your team about what they need from you and your new expectations for them.
2. Safeguard your company
You don't need to overcomplicate things, but make sure to make safeguard adjustments where necessary. For example, with a health crisis disruption like COVID-19, you can install hand sanitizer stations at every entrance to your business and client sites, requiring all employees and customers to use it before entering the building.
Other safeguard measures you should take will depend on the situation at hand. Communicate with employees and customers to get ideas about what will make them most comfortable moving forward with work.
3. Plan for worst-case scenario
Planning is an essential aspect of business, especially in a changing economy. While having a continuity plan in place is helpful, make sure to include guidance for various crises.
In the wake of uncertain times, get your management team together to discuss not only the modifications that will need to be made to the business in the short term, but to prepare for the possibility of any long-term changes. You will need everyone on the same page so you can adapt your business as efficiently as possible.
4. Assess staffing requirements
When uncertain times hit, whether it be economic or health related, you will need to assess different aspects of the business from a budgeting perspective. Layoffs may need to happen in order to keep your doors open.
Make sure to mindfully make adjustments to employment and be transparent with your employees. On top of the disruption going on, you will be causing more change for their families and financials.
5. Consider cash flow
As you make changes and continue moving forward with business, there is a need to review your cash flow. Layoffs may have cushioned some loss, but businesses need cash to cover operations.
If you have credit lines open, request increases. If you don't have any existing credit, get some. While you may not need the additional cash flow now, it is better to be safe than sorry. The credit lines will help you sustain your business until consumer buying returns to normal levels.
6. Seek new revenue streams
What else does your business offer? In order to adapt your business, you may have to seek additional revenue streams to supplement potential losses. As a home services provider, is there anything else your company can do? Can you start a consultation service? Can you sell product and offer delivery?
Finding creative ways to prevent further financial loss is a must in times of uncertainty. In an economic downturn, it will take time for consumer buying to pick up again.
7. Talk to vendors
Most home service companies rely on vendors to supply project materials. These businesses are hurting too, which makes now the perfect time to negotiate and ask for help.
Ask about payment and pricing arrangements. Look into the possibility of a payment vacation for one to three months. Asking about price reductions and arrangements is not taking advantage of the current situation; it is the reality of an economic downturn. Be respectful in your conversations and don't be embarrassed.
8. Plan for growth
If the current economic climate seems dire, you cannot let fear and anxiety dictate your business decisions. You may have challenging months ahead and if you are reckless, it may mean the end of your venture.
However, if you take the time to refocus your objectives, you will likely experience stability and future growth. Every business is a risk and the unpredictability of the economy in times of crisis is scary. However, with a level head and precise management, a company can weather the inclement conditions and succeed.
9. Stay flexible
Flexibility is crucial. Worry and panic may seem like the new normal, but as a business owner, succumbing to the anxiety is not an option. Instead, focus on the controllable factors in the moment.
You know how to prepare your workspace and employees. Research the issues at hand and any new guidelines put in place by the government. Be flexible and amenable to change. Fighting for normalcy is unrealistic and risky.
Collect customer feedback to adapt your business
The home services industry will go through change as disruptions present themselves. A new normal may be necessary and learning how to cope with those changes may be challenging. GuildQuality is in your corner.
We want to help you succeed in any economic landscape. Your consumers will help guide your business plan through feedback and reviews. Open lines of communication and start making the necessary changes your business needs to thrive.
Are your customers telling you the whole truth?
Let's find out
Get started