Intelligence
6 marketing secrets home builders can use for 5-star Google reviews
June 29th, 2021 by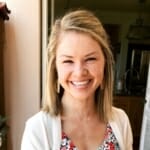 Google reviews are huge. 5-star reviews can mean the difference between a thriving business and a business that just gets by. While Google reviews aren't the only form of customer feedback home builders need, they definitely matter.
This is true in part because they're both voluntary and public reviews.
Listed right alongside Google search results or Google Maps locations, each review has a star rating and a comment. They're an important part of Google's marketing ecosystem.
In fact, 97% of customers check online reviews as a part of their decision-making process when making a purchase. Not only that, but less than half of all customers—only 48%—will even consider buying when a business's average rating falls below 4 stars.
You could miss out on half your potential customers if you don't have a solid rating on Google.
In this article, we're focused on the practical things you need to do to rack up those 5-star Google reviews. We'll be highlighting tips that work particularly well for construction, remodeling and building contractor businesses.
1. Claim your Google My Business page
Begin by setting up your Google My Business profile if you haven't already done so.
Whether you're excited to have your business listed on Google or not, it's likely there. Refusal to claim your business just means you're missing out on your opportunity to engage with customers. For example, an unclaimed listing could include inaccurate information about your business.
When claiming your business's listing, you'll want to double-check all your business's details.
Check your contact information
Name
Address
Phone number
Website
Social links
Check all descriptive information
Work hours
Business description
Photos
Google reviews will appear next to your business profile in Google Maps and Google search results.
Keep in mind, too, that reviews on your profile do not necessarily follow chronological order. Instead, Google displays them in order of relevance.
RELATED: 3 reasons home builders and remodelers should focus on customer follow-up
2. Add review links to your website
Once you have your Google My Business profile up and running, go ahead and embed Google review links on all your digital business platforms.
You can add review links to your website, blog posts, social posts and emails to encourage readers and customers to review your business. Google has made this really easy.
How to add links to your reviews
Sign in to your Google Business Account.
If you have multiple locations, choose the one you want to manage.
Click 'Home' on the far-left menu.
Copy the short URL in the 'Get more reviews' card and paste it on your site or email CTAs.
You can also share the Reviews Form directly to email or social media channels.
Additionally, you can display Google reviews on your web pages by installing a Google Reviews widget or API. Ideally, show these on your homepage or about us page as part of building trust through customer testimonials.
3. Ask customers to leave reviews
Only a tiny fraction of your customers will take the time to write reviews on their own. But many will help you out if asked nicely.
Request a review from every customer during or after the purchase process. (We recommend pairing this request with your customer satisfaction survey.)
Be careful not to solicit or appear to force a positive review from any customer. Let your customers decide to write either a positive or negative review based on their honest experience.
RELATED: The contractor's quick start guide to email marketing
4. Reply to reviews
Whether good or bad, many customers will expect a response to their review. Some reviews may even include questions. All the more reasons to respond.
A simple acknowledgment, such as a thank you, can go a long way in building a strong reputation for caring about your customers. It also lets potential customers know you listen and care about your clients' opinions.
When customers leave bad reviews—and some of them will—don't be defensive or argumentative. Even if you are certain the review is inaccurate.
Instead, follow the advice in tip #5.
5. Turn bad reviews into good ones
First and foremost, focus on the customer's complaint.
Ask what will make the situation better. If the customer is unreasonable in their demands, be polite, but firm. Simply state that you'll get in touch with them and avoid the temptation to have a showdown online.
Even bad reviews can work in your favor … if you handle them the right way.
Some customers will change their review based purely on your willingness to talk to them. And if they don't, every other potential customer will see how you replied. Keep your cool, and you'll look professional.
That's a win, even from a negative review.
6. Boost customer satisfaction
In many cases, the only way you'll get a bad review is if some aspect of customer service is lacking.
No, you can't please everyone all the time. But you can boost customer satisfaction if that's your goal.
To do that, you need to study your customers, understand their preferences and deliver on their expectations. One of the best ways to do all of that is to engage in regular customer satisfaction surveys. Customer surveys give you insight into how your customers feel throughout the process of working with you.
You can turn that feedback into profit by listening, learning and leading your team to be more responsive and proactive when it comes to meeting customer needs.
Wrapping Up
In the online space, customers tend to see business reviews as peer recommendations. It's almost like getting a recommendation from a friend or family member.
5-star Google reviews will almost certainly contribute to business growth for the average home builder.
We encourage you to start putting the above tips to work today. Even just carving out 30 minutes to claim your Google My Business profile is a good start.
KEEP READING: The ROI benefits of customer feedback surveys for contractors
Are your customers telling you the whole truth?
Let's find out
Get started