Intelligence
3 things to do during stalled business growth
October 16th, 2020 by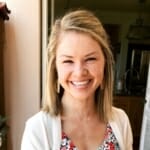 Between new health guidelines and inventory backlogs, COVID-19 has stalled business growth for many remodelers and home builders. Although this can start to have a negative effect on your team, take this time to re-examine and improve processes that will set you up for success when things get back on track. Discover the three things you can do during stalled business growth in order to keep moving forward.
1. Stay connected with customers, prospects, and employees
Communication is essential in a crisis. A vacuum of silence fosters the growth and spread of anxiety. Soon, concern about potential worst-case scenarios evolves into certainty that these scenarios are currently occurring.
Consistent communication can help quell these fears and put out fires. Making sure that prospects and customers are aware of any issues you are facing, as well as your plans to resolve said issues, can help put your client base at ease.
That being said, it's also easy to overpromise in these situations and dismiss problems as something trivial. Transparency and setting appropriate expectations are the name of the game here. It's safe to assume that you would rather deliver on a job ahead of schedule than come up with an excuse as to why you're unable to meet shifting deadlines.
Of course, communication is rarely a one-way street. Whether concerns are business, health related, or something else entirely, you must be open to listening to your customers, prospects, and employees. If you're hearing about the same issues from more than one source, this is an indication that you may need to take another look at the issues and figure out a solution in the interim.
Listen to your customers and prospects
Asking customers and prospects about concerns and expectations can help you better understand their needs. This also allows you the opportunity to adjust your messaging.
For instance, if you are hearing that your customers are concerned about being exposed to COVID-19 through your employees, you can equip your team with the proper equipment or pay for virus tests before they start on a new job.
Highlight these measures to your customers in future messaging. Not only will you be keeping your employees and customers safe, but you'll also be demonstrating thoughtfulness regarding their concerns.
Create transparency with employees
One of the best ways to create open lines of discussion internally is through consistent and transparent communication. Having a weekly update meeting or email and scheduling one-on-one meetings during any kind of disruption can help ease your team's mind and keep them in the loop.
You can also distribute a survey to your employees. A structured survey provides you with concrete data, gives your team the chance to provide feedback, and allows them to do it anonymously.
3. Focus on customer satisfaction
At the end of the day, your job is to keep customers satisfied. That continues even through times of stalled growth. If you've never conducted a widespread customer satisfaction survey or haven't examined your current one in a while, now is the time to do so.
A solid customer satisfaction survey can help your business in several critical areas:
Gaining insights about how customers and prospects perceive you
Growing your customer base through increased loyalty and new referrals
Uncovering your company's strengths and weaknesses
Devoting time to hearing from those who pay for your services or are considering working with your business, makes your company more personable and can help add depth to those relationships. Deepening these relationships makes it more likely that clients will refer their friends, family, and co-workers to you.
Building an effective survey
If you've struggled with your surveys in the past, it helps to ask yourself three key questions:
What are you trying to learn?
Why do you want to learn it?
How will that knowledge change your business?
If you are unable to answer these questions or connect the content on your survey back to business operations, it's likely your survey isn't doing what you need it to. By keeping these three points in mind, you'll have an easier time crafting an effective list of questions for customers and prospects in order to get the answers you need.
Furthermore, keeping the survey brief can help increase the quantity and quality of responses. You can always start with general questions with responses that lead you to more focused ones later. This again shows a level of thoughtfulness that can help strengthen relationships.
3. Examine operational processes and costs
Like we mentioned, one of the key questions to ask yourself when creating a customer or prospect survey is how the information you learn will affect your business. This is an essential point because now is the time to invest in operational changes that can reap future growth.
You may find that you're investing time and money into services and features that your customers and prospects aren't prioritizing. They may prefer completing smaller projects that fix urgent needs as opposed to larger ones that check off each of their needs, wants, and wishes.
By examining your operational processes and aligning them with your ultimate goals — customer satisfaction and business growth — you can find areas to reduce costs while still converting prospects to customers. Don't be afraid to make changes you may not have anticipated if it benefits your customers and prospects.
GuildQuality sheds light through customer and prospect feedback
If there's one thing you should remember, it's that feedback garners growth. During the uncertainty of stalled business growth, effective surveys can be the guiding light that help you move forward.
Get started today with customer and prospect surveys to help your company evaluate current processes and continue business growth. Contact GuildQuality online or over the phone at 1-888-355-9223.
What's your recommendation rate with your customers?
Find out
Start surveying