Guildmembers
Intelligence
2022 Second Quarter Market Predictions
June 8th, 2022 by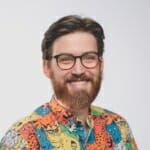 Industry trends, predictions, and more!
Since 2008, we've sent our Market Predictions Survey to our GuildQuality members to get a better understanding of the state of the residential construction industry. This report contains a summary of the feedback we received regarding Q2 2022.
In this review, we'll examine the results indicating how our respondents feel about the current state of the market, how they expect the market and their company performance to change in 2022, what their long- and near-term strategies are, which industry trends they believe are rising and waning, and finally, how they currently feel about qualified labor.
Current State of the Market
Last quarter we saw a drop from the previous quarter's outlook about the current state of the market. Unfortunately, that decline in optimism continues into Q2 with the percentage of members reporting feeling Good or Excellent about today's market dropping another six points from 75% last quarter to 69% this quarter. We still haven't reached the lows of 2020's second quarter of 59%, but now for the second quarter in a row, it is the lowest it's been since then.  
The percentage of Poor and Horrible responses increased one point from last quarter's 5%. It's comforting to know that while the outlook across the board is technically declining, only a small fraction of our membership feels truly negative about the current state of the market.  
Expected Change in the Market
While the vast majority of members feel the current state of the market is positive, the expected change in the market is a little more worrisome. Last quarter, the percentage of members anticipating a decline in the market sat at 21%. This quarter, that number increased to 46%. As you can tell from the chart below, this is the highest overall negative response since Q4 2008. 
Continuing that trend, the survey respondents predicting that the market will Improve or Significantly Improve declined from 26% last quarter to 8% this quarter. It's certainly understandable why survey respondents feel concerned about our future with national cost-of-living increases, continued shortages, and "prices keep rising, even day-to-day." However, it's important to note that nearly half of all respondents do not see a decline on the horizon, with 46% saying they expect we will remain the same. 
Expected Change in Company Performance
Compared to 6% of respondents last quarter, 12% of our members expect company performance to Decline or Significantly Decline. Even though the numbers have doubled quarter-over-quarter, some members are reporting this as their best quarter since the company's inception. It's natural to expect a drop in performance after breaking records!
On the positive side, however, we did see a drop in respondents who expect company performance to Improve or Significantly Improve: 41% vs. last quarter's 59%. Again, nearly half of our members don't expect a positive or negative change, with 47% expecting company performance to remain the same.
Qualified Labor Rating
The percentage of our members who responded negatively—Poor or Horrible—, when asked about the current state of qualified labor, increased 13 percentage points, from 47% up to 60%. We saw a 10% decrease last quarter, so while this feels like a big jump when compared to Q4 2021, it's only an increase of 3 percentage points. Perhaps this indicates there's still a way to go to improve the pool of qualified labor in our industry. 
The number of survey respondents who answered that they found qualified labor to be Good or Excellent didn't take nearly as big a hit with only a 4% decrease from last quarter. 
Qualified Labor Change
When asked about how the availability of qualified labor has changed over the past six months, we saw no change in those with a negative outlook: still 34%. 
It's small, but we are seeing an increase of respondents that report the pool of qualified labor has Improved or Significantly Improved from 10% last quarter to 12% this quarter. 
Emerging Trends
When we asked our members about the new or existing trends they saw more of over the last quarter, the top three most common answers were:
More and bigger! More living spaces, larger living spaces, more doors, bigger windows, and outdoor living spaces. 

Darker colors across the board. Specifically a trend with black – windows, doors, siding, and roofs. 

Customers are seemingly becoming more cautious with their spending.
"Homeowners are beginning to focus on the significant declines in the stock market, the impacts of inflation and increasing hesitancy to spend money like they have over the last several years."

"Clients are looking for good solutions at competitive prices. They seem to be much more educated on what they want over the last two years."
Waning Trends
We also asked our members about trends they're seeing less of in 2022. Here are the top three answers:
Formal dining rooms

White cabinets

Natural wood
"I think the true formal dining room for the middle class is over."

"We are seeing a continued decline in vinyl siding and natural wood, except in an accent."
Near-term Strategies
Better hiring practices for more qualified labor.

Employee training and incentives
Ordering products in advance to avoid delays
"I am working on talent development to fill the voids created when the older members of our team retire. It's a scary thought. But it's even scarier if you don't have a plan. Do something!"

"I'm reaching out to trade schools and trade organizations to try to expand my labor pools."
Long-term Strategies
Connecting with past clients for marketing opportunities and customer pool growth.

Expand advertising and marketing revenue. 

More diverse products/categories.
"Hyper focusing on customer service and excellent communication to convert a new client to a consistent repeat/referring client." A great tool for marketing to your current customers is our sister brand, Customer Lobby!

"We want to have our hands in lots of pies, so that when the pies all get smaller we can survive."
What's your recommendation rate with your customers?
Find out
Start surveying