Guildmembers
Intelligence
2021 Third Quarter Market Predictions
September 14th, 2021 by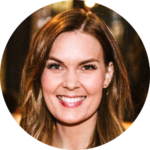 Industry trends, predictions, and more!
Since 2008, we've sent our Market Predictions Survey to our GuildQuality members (and now, our Best Pick Reports and Five Star Rated members, too!) to get a better understanding of the state of the residential construction industry. This report contains a summary of the feedback we received regarding Q3 2021. 
In this review, we'll examine the results indicating how our respondents feel about the current state of the market, how they expect the market and their company performance to change in 2021, what their long and near-term strategies are, which industry trends they believe are rising and waning, and finally, how they feel about qualified labor this quarter.
Current State of the Market
Overall, feelings about Q3 2021 were slightly less optimistic than we observed in Q2 2021. The percentage of members reporting feeling Good or Excellent about today's market decreased by 6% in Q3 2021 – 81% vs. 88%. This number is higher than the 79% we saw in Q3 of 2020, which indicates that businesses are feeling more secure than they were at the height of the pandemic. The latest COVID variant surge, however, is likely at the root of the slight dip in optimism we're currently seeing. Even in the midst of the surge, more people are transitioning out of their home offices as states begin to open, which could translate to a lower demand for home improvement and renovation work. This uncertainty may be part of what is fueling the outlook on the current market.
The percent of Poor and Horrible responses increased slightly, from around 2% to just over 3%. This isn't a huge surprise given the overall consensus on the current state of the market. Compared to Q3 of 2020, when we saw almost 4% for Poor and Horrible responses, our members feel that the industry is in slightly better shape overall. However, this quarter's percentage is still a little higher than the 1.5% in Q1 of 2020. The percent of Fair responses increased to 15%, up 5% from last quarter.
While the last almost two years have been a bit of a roller coaster ride, the percentage of Good or Excellent responses for the current state of the market this quarter is still quite high. Our members are staying busy, and that is very encouraging.
Expected Change in the Market
We also asked respondents to share how they expected the market would change over the quarter.
Since the start of the pandemic, when Remain the Same responses took a sharp dive in Q2 2020, the number of people predicting that the market will stay the same has increased. Q3 of this year continues that trend. About 59% of respondents believe the market will stay the same. For those who do see change ahead, more are optimistic than pessimistic, although less so than last quarter. Just over 21% of respondents predicted the market would improve in some way (the lowest this figure has been since Q4 of 2018), and 19% believe we'll experience a negative change (this number is up from last quarter's 11%).
Overall, respondents feel that the market has stabilized, with opinions being almost evenly split on whether we'll see a significant positive or negative change in the next quarter.
Expected Change in Company Performance
When it comes to company performance, the overall outlook has decreased from where it was in Q3 of 2020. About 48% of members responded with Improve or Significantly Improve, a fairly significant decrease from 58% in Q2 of 2021. 44% of respondents indicated that they predict their company performance will remain the same.
This quarter, about 7% of respondents reported that they believe their company performance will Decline or Significantly Decline, which is 1% lower than Q3 2020, in the midst of the pandemic. 7% is higher than our pre-pandemic numbers in Q1 2020 (2%), and the sudden 3% increase between Q2 and Q3 of this year is reflective of the uncertainty created by the ongoing pandemic and the reality of more people returning to offices.
Just over 44% of our members predict that their company's performance will Remain the Same, which is an increase from Q2 of this year. Despite the slight increase in overall negative outlook regarding company performance, the majority of our members remain optimistic about their business' future.
Qualified Labor Rating
The ongoing labor shortage has been a significant challenge for businesses in the residential construction industry for many years now, which is why we added the Qualified Labor Rating and the Qualified Labor Change Prediction to our Quarterly Market Predictions Report in 2018.
This quarter's Qualified Labor rating isn't positive, but it does seem to be stabilizing compared to the previous quarter. The percentage of Poor and Horrible responses was 58% (up just 1% from Q2's 57%), while the percentage of Good and Excellent responses was 12%, a decrease of 5% from Q2.
The percentage of Fair responses increased from 26% in Q2 2021 to 30% this quarter. Though this percentage is still low, the positive trend is encouraging.
The increase in Poor and Horrible responses indicates that the state of labor is still posing a great challenge in the industry.
We've been hearing from many GuildQuality members that their services continue to be in high demand, which makes the reality of the current labor shortage even more stressful. Many respondents report that staying flexible is key, as is cross-training their existing staff to try to cover any gaps in skilled labor.
"[We are] trying to expand [our] pool of qualified subcontractors due to subs being overbooked."

"We continue to work with our trade partners and form new relationships in the trades to increase our pool to draw from."
Qualified Labor Change
We also asked our Guildmembers, "Relative to the last six months, how has the availability of qualified labor changed?" This quarter, just over 3% of respondents reported a positive change (down slightly from 5% in Q2 2021), while 40% reported a negative change (a decrease from 50% last quarter).
The percentage of responses indicating the state of qualified labor has not changed increased to 57% this quarter.
These predictions remain more negative than we've seen in any year since this question was added in the second half of 2018. Most respondents expect that qualified labor will continue to be a challenge in the coming months.
Much like last quarter, the challenges of hiring qualified employees to meet the increased demand for work appeared as a running theme through the comments on our Q3 survey. The likelihood that the labor shortage will continue for a while is quite high, so our members are doing what they can to adjust. Many respondents report that they're allocating more resources to their existing employees to maintain or improve retention rates.
"[We are] standardizing procedures, creating a handbook, spending more time on training and development of our current staff."
"Partnering with colleges to find skilled labor, actively searching for new talent; wages are increasing."
Emerging Trends
We also asked respondents what new or existing trends they saw more of over the last quarter. The three most common emerging trends were:
Large-scale remodeling jobs covering several spaces in the home, with a focus on accessibility
LVP and LVT flooring as the go-to instead of conventional hardwood
Black and gold tones for trim and accents
"Homeowners want major renovations despite material cost increases and delays in scheduling."

"Many are wanting to improve their homes to age in place. Many are interested in improving or adding outdoor spaces: porches, decks and screened porches. More interest in luxury vinyl flooring."
Despite the relative market volatility, homeowners continue to invest in improvements or additions to their current living space, both indoors and out. Warmer colors and more distinctive finishes are growing in popularity as people settle in and personalize their homes. Easy-care materials, such as luxury laminate flooring, are taking over the market as homeowners look for cost-effective products that won't force them to compromise on their design preferences.
Waning Trends
In addition to emerging trends, we asked respondents which trends they are seeing less of in Q3 2021. According to their answers, here are the trends they believe are on the way out:
Standard three-tab shingle roofing
Flooring in dark shades
Granite countertops
"Almost all of our clients are choosing architectural shingles. In the past, they have been considered an upgrade."

"Dark flooring is losing to white oaks and natural wide planks."
Near-term Strategies
Staying lean; ongoing review and improvement of processes and systems

Greater focus on hiring, expanding subcontractor network; increased training and benefits for existing employees

Increased communication with customers about supply chain issues, scheduling, and the benefits of placing orders as early as possible
"Tracking pricing on materials and change in the length of delivery on those materials. Encouraging early selections to keep things on schedule and job productive."

"Being open and transparent with customers with long lead times."

"Focusing on training current staff to complete tasks that subs used to do such as trim and framing."
Long-term Strategies
Strategic long-term planning with focus on reducing/controlling overhead and debt

Marketing that takes advantage of digital solutions, video, and social media

Focusing on employee retention by increasing pay and benefits and offering continuing education and training
"Constant evaluation of business systems and financials; projecting forward; training; savings."

"Investing in existing employees to keep them and to improve their skills."

"Creating more video content, using social media creatively. Improving internal processes."

"Continue to create/refine processes and process documentation for field work. Institute performance management for employees."
Additional Comments
Below are a few additional comments from our respondents that we thought highlight the realities of working in the home improvement, remodeling, and construction industry in 2021. The market is tough right now, but the majority of our members are buckling down and focusing on their strengths and on strengthening their customer and employee relationships.
"[We will] continue to do what we are good at, train our people, grow our company."

–

"Be more pointed as it pertains to what we like to do and are best at."

–

"[We are] watching overhead costs and not raising rates even though the cost to stay in business is going up."
What's your recommendation rate with your customers?
Find out
Start surveying