Guildmembers
Intelligence
2020 Third Quarter Market Predictions
September 29th, 2020 by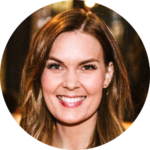 Industry trends, predictions, and more!
Since 2008, we've sent our Market Predictions Survey to our GuildQuality members to get a better understanding of the state of the residential construction industry. This report contains a summary of the feedback we received regarding Q3 2020. 
In this review, we'll examine the results indicating how our respondents feel about the current state of the market, how they expect the market and their company performance to change in 2020, what their long and near-term strategies are, which industry trends they believe are rising and waning, and finally, how they feel about qualified labor this quarter.
Current State of the Market
Fortunately, compared to Q2 2020, things are looking far more positive when it comes to the current state of the market. Nearly 80% of our members reported feeling Good or Excellent about today's market, vs. 58% in Q2 2020. This is only a few percentage points lower than our pre-pandemic numbers.
On the flip side, the percent of Poor and Horrible responses decreased to 3.6% (vs. 11.1% in Q2). The percent of Fair responses also decreased to 16.8%, down 13% from Q2 2020.
Overall, these results indicate that the pandemic has not had a lasting negative impact on this industry.
Expected Change in the Market
We also asked respondents to share how they expected the market would change over the quarter. In Q2 2020, near the start of the COVID-19 outbreak in the United States, nearly 70% of our members felt that there was change ahead, period. Nearly 51% of respondents predicted the market would Improve or Significantly Improve, and 18 % indicated the market would Decline or Significantly Decline. Only 30% of respondents predicted no change — that number hasn't been that low since Q1 2013.
This quarter, members are predicting less change overall, indicating that perhaps we've seen the worst of it. 35% of respondents predicted the market would improve in some way (which is comparable to other pre-COVID numbers), and yet 16% still believe we'll experience a negative change.
Expected Change in Company Performance
Unfortunately, when it comes to company performance, the overall outlook continues to be more negative than years prior. The percent of respondents who selected Improve or Significantly Improve dropped 17% (from 75% to 58%) between Q1 2020 to Q2 2020, while Decline or Significantly Decline responses increased 9% (2% to 11%). This quarter, those numbers aren't much much better. 56% believe their company performance will change for the better (down 2%), and 8% believe it will change for the worse (down 3%).
Once again, these results may indicate that although our members may be feeling more confident about the market overall,  they're still worried about the future of their business.
Qualified Labor Rating
The ongoing labor shortage has been a significant challenge for businesses in the residential construction industry for some time now, which is why in 2018 we added the Qualified Labor Rating and the Qualified Labor Change Prediction to our Quarterly Market Predictions Report.
Although things looked somewhat hopeful in Q2, this quarter's Qualified Labor rating isn't good. The percentage of Poor and Horrible responses was 42% (up 15%), while the percentage of Good and Excellent responses was 18% (down 10%). We haven't seen ratings this low since Q2 2019.
Qualified Labor Change
We also asked our Guildmembers, "Relative to the last six months, how has the availability of qualified labor changed?". This quarter, 9% reported a positive change (i.e. the availability of qualified labor Improved or Significantly Improved), while 30% reported a negative change (i.e. availability Declined or Significantly Declined). These predictions are significantly more negative compared to Q2 2020. 
Emerging Trends
We also asked respondents what new or existing trends they saw more of over the last quarter. The three most common emerging trends were:
Home offices
Large window installation
Interior and exterior bars
"Large remodeling projects are on the rise. People are at home noticing all of the upgrades and fixes they need to make. They're spending their money on their homes vs. travel and dining."
Waning Trends
In addition to emerging trends, we asked respondents which trends they saw less of in Q1 2020. According to their answers, here are the trends they believe are on the way out:
Formal dining rooms
Farmhouse style design
Granite countertops
"Shiplap and farmhouse style designs are on their way out."
Near-term Strategies
Saying "yes" to all projects
Increased hiring
Price increases
Long-term Strategies
Better training, long-term planning, and budgeting

Increased marketing budget (paid social media advertising)

Focus on strengthening the core of the business
Additional Comments
Below are a few additional comments from our respondents that we thought encompassed their overall struggles and successes of working within the residential construction industry.
"The public is using the internet more than ever to search for contractors nearby, which means our reputation is even more important right now."

–

"We weren't too surprised by the increase in sales and contracting jobs (during COVID-19), but we're wondering if it will last. We are hopeful but cautious in case there is a second wave that causes massive shutdowns again."
Are your customers telling you the whole truth?
Let's find out
Get started