Intelligence
2020 remodeling trends and how to deliver on them
August 13th, 2020 by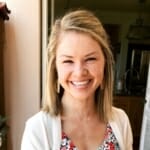 There's nothing like a remodeling project to add value, comfort, and personal style to a home. As homeowners look to remodel this year, help them make the most of their investment. Stay up to date on the latest 2020 remodeling trends and give your customers the improved living spaces they've always envisioned.
Energy-efficient upgrades
When homeowners invest in remodeling projects, most are looking for ways to save money. Instead of discounting your services too much, highlight the cost savings of the finished product, such as reduced utility bills or prevention of emergency repairs.
For example, a roof repair service extends the lifetime of a roof to prevent water damage in a home. The latest windows, doors, insulation, and other materials being used in remodeling projects are pushing the envelope on energy efficiency, so take the time to discuss these upgrades with your customers.
Know how your services can help homeowners take charge of their energy usage and communicate the long-term savings for anyone looking to live more efficiently.
Custom living spaces
The age of technology has created a need for unique living spaces. Modern home offices have come a long way from a stuffy closet and desk. Help your customers craft a comfortable office space to enjoy. Whether they work remote full time or only have a few flexible days, working from home has become a reality for a large portion of today's homeowners.
Basements and spare rooms are great places to get creative through home design. Homeowners are using space in new ways and aren't afraid of innovative designs. Brainstorm and give examples of alternative ways customers can spend time at home with a home gym, movie theater, mini bar, or other entertainment areas.
Custom spaces also extend to storage. Personalized storage space has become a trend, so discuss commonly stored items in different areas of the home. You can suggest minimalist shelving, hidden storage areas, and even furniture that doubles as storage space. Making use of these small spaces allows homeowners to enjoy an open-concept design without compromising on storage space.
Energy efficiency has become a priority for custom spaces. Efficient areas serve multiple purposes or use less space to achieve their goal. Don't be surprised to see compact bathrooms become more space saving or guest bedrooms turn into home gyms.
Integrated technology
Today's homes are fully integrated. The internet of things allows homeowners to sync appliances, safety devices, and other home features with their smartphones.
Look for ways to incorporate the latest tech into your services and product offerings to help customers enjoy modern conveniences. Whether you install Bluetooth speakers in the bathroom or a smart thermostat for intuitive climate control features, many homeowners are looking for high-tech solutions.
Open-concept living spaces
When designing a home addition or major remodeling project, think wide open spaces. Open-concept remodeling trends have been gaining popularity for a few years now. This concept has extended from simply taking out divider walls to a whole-house design.
For example, walk-in showers, living rooms that extend to outdoor living areas, and large basement recreation areas are just a few ways that this concept is presenting itself in 2020. Keep in mind how you can assist homeowners with indoor and outdoor remodeling that helps their spaces feel open and airy.
Outdoor living spaces
The open and airy trend extends to outdoor living as well. More and more homeowners aren't satisfied with a simple patio and grill, but are turning to a complete outdoor living, eating, and cooking area. Find out how you can creatively use your services to promote outdoor living.
Full outdoor kitchens include cabinets, countertops, grills, and other appliances. Seating in this space is far from simple folding chairs and picnic tables. Include outdoor sofas, hardscape seating, and fireplaces to stay on top of 2020 remodeling trends.
High-quality surfaces
One of the biggest remodeling investments is new surfaces. Here are just a few common surfaces that are sought after by homeowners:
Flooring
Paneling
Ceiling tiles
Countertops
Siding
Flooring is becoming more eclectic in 2020. Gone are the days when wall-to-wall carpet or hardwood flooring was the trend. Instead, expect a mixture of innovative laminate materials, carpeting, rugs, concrete, and natural stone surfaces. Don't be surprised to see surfaces change from room to room or even within the same room.
Engineered products are a convenient option that many homeowners are starting to choose. Discuss the benefits of engineered hardwood and other high-tech surface options to help your customers select the best option for their home.
Healthy homes
Homeowners are investing more in non-toxic materials, convenient lighting, and water and air filtration. Highlight non-toxic options whenever possible and inform homeowners if you've taken an environmentally friendly approach to construction or appliance purchasing.
Offer lighting that promotes healthy circadian rhythms. Modern homeowners are spending more and more time looking at screens and lighting with bright LED lights, so it's important to work with adjustable lighting or change light temperatures from room to room to promote healthy lighting.
Stay on top of the latest air and water filtration technology for homeowners. These healthy options, including reverse osmosis filtration and HEPA air filters, are highly valued in modern homes and aren't just for homeowners who have asthma or other breathing issues. Research and know the benefits of these features so your customers can consider upgrading the purity of their home.
Stay ahead of the latest remodeling trends with customer surveys
Homeowners are driving the latest trends. As a contractor, it's important to stay up to date with the remodeling options that sell. With GuildQuality customer surveys, you can learn more about what your customers value and which trends they are looking for in remodeling projects. Stay on top of the latest trends and see how you can best meet the needs of your customers.
Are your customers telling you the whole truth?
Let's find out
Get started