Announcements
Guildmembers
The 2020 Pella Platinum Service Excellence Award Winners
January 29th, 2021 by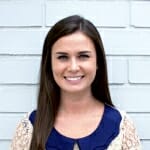 GuildQuality presents the winners of the 2020 Pella Platinum Service Excellence Award

For the first time in over 6 years, GuildQuality partnered with Pella to power the 2020 Pella Platinum Service Excellence Award, which recognizes contractors demonstrating the highest level of commitment to service excellence across the United States.
To be considered for the award, applicants were required to provide GuildQuality with at least 30 jobs from the previous year for client satisfaction surveying. In determining which companies receive the award, GuildQuality and Pella review thousands of client surveys and consider two primary metrics: the percentage of customers stating they would recommend the business to a friend and the percentage of customers who responded.
The average recommendation rate of this year's winners is 96.54%! It is clear that these contractors have demonstrated an unwavering commitment to providing an exceptional customer experience for every client.
The 2020 Service Excellence Award winners
LaPelusa Home Improvement, Inc.
Precision Contracting Services, LLC
Congratulations to this year's winners!
Learn more about our Partnership Awards here.
Are your customers telling you the whole truth?
Let's find out
Get started