Announcements
Guildmembers
GuildQuality recognizes the 2019 Guildmaster Award winners
March 19th, 2019 by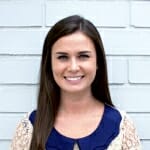 Our GuildQuality team is so excited to honor the 2019 Guildmaster Award winners for their unwavering commitment to customer satisfaction. Since 2006, the Guildmaster Award recognizes companies within GuildQuality's community of quality who consistently deliver exceptional customer experiences.
In order to be recognized as a Guildmaster Award winner, a Guildmember must achieve a recommendation rate of 90% as well as a certain response rate based on volume. Read the full list of qualifications.
Check out the map to view all of the Guildmaster award winners across the country. Also, be sure to check out the full list of winners broken out by area of business, below.
Red marker – New Home Builders
Orange marker – Remodelers
Yellow marker – New Home Builder + Remodelers
Green marker – Replacement Contractors
Blue marker – Restoration Contractors
Purple marker – Specialty Contractor
Brown marker – Commercial Contractors and other
Pink marker – Remodeling Contractor
---
New Home Builders
Agape Construction Company, Inc. 
Ben Tyler Building and Remodeling
Cook Bonner Ebeling Construction, Inc.
Craftsman Custom Home Builders
Phillip Smith General Contractor, LLC
Woodstock Building Associates, LLC
Remodelers
Callier & Thompson Kitchens & Baths Inc.
Case Design/Remodeling of San Jose
Creative Cabinets & Faux Finishes, LLC
Distinctive Remodeling Solutions Inc
DreamMaker Bath & Kitchen Corporate
DreamMaker Bath & Kitchen of East Georgia
Hopkins & Porter Construction, Inc.
J.T. McDermott Remodeling Contractors LLC
Jackson Design & Remodeling, Inc.
Karlovec & Company Design/Build Remodel
Philbin Construction & Remodeling Co.
Re-Bath of the Triad/Triangle/Wilmington
New Home Builders + Remodelers
Degnan Design-Build-Remodel of Madison
McClurg Remodeling & Construction
Replacement Contractors
Aluminum Company of North Carolina
Atlantic Contracting Services, LLC
Champion Windows of Ft. Collins
DiGiorgi Roofing & Siding Inc.
Doing it Right Roofing Siding Remodeling LLC
Fick Bros. Roofing & Exterior Remodeling Company
First Rate Siding and Roofing Experts
Gravina's Window Center of Littleton
Hubbard Roofing & Exteriors Inc
Integrity Roofing, Siding, Gutters & Windows
J. Carnes & Son LLC DBA J. Carnes & Son Roofing
JP Roofing and Metal Building, Inc.
Johnson County Siding & Window Co.
John Anderson Building Contractor, Inc.
Lakeside Renovation and Design
Modern Exterior Solutions, LLC
Neligan Construction and Roofing, LLC
North Georgia Replacement Windows
Precision #1 Contractors, Inc.
Royal Home Improvement Specialists
Shingle Masters Roofing & Construction Services, Inc
Twin Cities Siding Professionals
Ultimate Exteriors of Colorado Inc
Window Nation – Cleveland Ohio
Window Nation – Delaware Valley
Window Nation – Greater Baltimore
Window Nation – Northern Virginia
Restoration Contractors
Menold Construction and Restoration
Specialty Contractors
Castle Centurion Exteriors (Castle Windows)
Colorado Commercial and Residential Painting
Four Seasons Sunrooms of Tulsa
Fresh Coat Painters of Charleston, SC
Fresh Coat Painters of Charleston, WV
Fresh Coat Painters of Clarksville
Fresh Coat Painters of Columbia
Fresh Coat Painters of Cranberry Twp
Fresh Coat Painters of Marble Falls
Fresh Coat Painters of South Dayton
Fresh Coat Painters of West Chester & Mason
Quality Home Products of Texas – Multi Products
Rock Solid Painting Company LLC
Wayne Garage Door Sales & Service
Commercial Contractors
Remodeling Contractors
Craftsman Design and Renovation
Dave Fox Design Build Remodelers
---
If you'd like to become part of this elite group of home builders, remodelers, and contractors, learn more about joining GuildQuality. Also, please note that we are continuing to update the list of winners as our qualification process won't officially close until mid-April. Don't hesitate to reach out if you have any questions!
---
What's your recommendation rate with your customers?
Find out
Start surveying