Guildmembers
Intelligence
2019 First Quarter Market Predictions
February 13th, 2019 by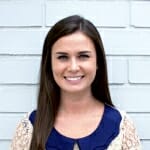 Industry trends, predictions, and more!
Each quarter, we send our Market Predictions Survey to our 2,500+ GuildQuality members to get a better understanding of the state of the residential construction industry. This report contains a summary of the feedback we received regarding Q1 2019.
In this review, we'll examine the results indicating how our respondents feel about the current state of the market, how they expect the market and their company performance to change in 2019, what their long and near-term strategies are, which industry trends they believe are rising and waning, and finally, how they feel about qualified labor this quarter.
Thanks to our new process for administering the survey, we saw a significant jump in our response rate (8.7 points to be exact). With more responses than ever before, we are excited to share these findings and hope you find them compelling.
Current State of the Market
Last quarter, 84% of respondents believed the current state of the market was in Excellent or Good condition. At the same time, only 1% of respondents indicated the market was in Poor or Horrible condition. These results were pretty consistent throughout 2018, signifying that, overall, the market is in a stable place.
In our most recent survey, the percent of respondents who indicated Good or Excellent dropped slightly to 81%. The percent of Good responses increased by 5%, but the percent of Excellent responses decreased by 25%. Does this mean the market is cooling off? The percent of Poor and Horrible responses remained low at 2%, and the percent of Fair responses increased slightly to 17%.
Expected Change in the Market
We also asked respondents to share how they expected the market would change in Q1 of 2019. Last quarter, the number of respondents who selected Improve or Significantly Improve was the lowest it's been since Q3 of 2011. This quarter, however, we saw a 12% increase in Improve and Significantly Improve responses – from 21% in Q4 to 33% in Q1.
At the end of last year, the percent of respondents who expected the market to Decline or Significantly Decline was the highest it's been since we started the survey back in 2008. We are pleased to report that this percentage is back down to 9% (compared to 17% from Q4 of 2018).
Expected Change in Company Performance
Last quarter, the percent of respondents who expected their company performance to Improve or Significantly Improve was also significantly below average. Only 50% of respondents were anticipating improvements in their business, but this quarter we are back up to hopeful 72%.
Contrary to last quarter, the number of Decline and Significantly Decline responses decreased by 8% (from 10% to 2%), and the number of Remain about the Same responses decreased by 16% (from 40% to 24%).  Overall, we can conclude that the majority of businesses in the home improvement sector are expecting Q1 to be profitable.
Qualified Labor Rating
Last year, we introduced the Qualified Labor Rating and the Qualified Labor Change into the Quarterly Market Predictions Report. The ongoing labor shortage continues to be a challenge for businesses in the residential construction industry, which is why we wanted to ask our Guildmembers exactly how they'd rate today's qualified labor.
As we expected, the responses haven't been great, but according to the results from our most recent survey, the availability of qualified labor might be shaping up. Only 39% of respondents indicated the availability of qualified labor was Horrible or Poor. While this number isn't great, it's still a 20% decrease. At the same time, the percent of respondents who indicated Fair or Good is up 10%.
Qualified Labor Change
We also asked our Guildmembers, "Relative to the last six months, how has the availability of qualified labor changed?" 11% reported a positive change (i.e. the availability of qualified labor Improved or Significantly Improved), while 24% reported a negative change (i.e. availability Declined or Significantly Declined). The rest of our respondents (64%) reported not seeing any kind of change over the last six months.
These findings are not in line with what the industry needs to keep growing, however, we are seeing improvements. If you need to hire skilled workers for your business, check out GuildQuality's Job Board, a complementary resource for GuildQuality members.
Emerging Trends
We asked respondents what new or existing trends they saw more of. Similar to Q4 of 2018, the three most common emerging trends were:
Farmhouse designs with open floor plans and floor to ceiling windows
Smart Home technology
Metal roofs and industrial finishes
"I see more home automation, integration with mobile devices, and energy conscious decisions."
Waning Trends
In addition to emerging trends, we asked respondents which trends they saw less of last quarter. According to their answers, here are the trends they believe are on the way out:
Real wood floors
Vinyl siding
Trust in contractors
"Trust – more and more people seeking second opinions, multiple bids, thinking their insurance company and contractor are the bad guys."
Near-term Strategies
Web-based marketing to reach target niche markets
Using technology to improve the estimating and sales process
Aggressive recruitment of trades and employees
Investing in additional training and development
Turning down jobs that aren't a good fit
Long-term Strategies
Developing processes that make custom projects easier
More in-house work and less sub-contracting
Designing and implementing better and more sustainable training programs
Strengthening their online presence with third-party reviews
Opening more stores and locations
Additional Comments
Below are a few additional comments from our respondents that we thought encompassed their overall struggles and successes of working within the residential construction industry.
"We are moving towards a EOC model so that our current employees feel vested in the company. We constantly search for new talent to compliment our vision."

–

"My company is focused on making customer satisfaction our #1 priority so that we develop clients for life. Also, not losing sight of our "bread and butter" projects (i.e. not chasing down only the biggest and best projects and letting go of the projects that have kept our business afloat during economic downturns)"
What's your recommendation rate with your customers?
Find out
Start surveying