Guildmembers
Intelligence
2018 Third Quarter Market Predictions
August 2nd, 2018 by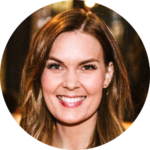 Industry trends, predictions, and more!
Each quarter, we send our Market Predictions Survey to our 2,500+ GuildQuality members to get a better understanding of the state of the residential construction industry. This report contains a summary of the feedback we received regarding Q3 2018.
In this review, we'll examine the results indicating how our respondents feel about the current state of the market, how they expect the market and their company performance to change in 2018, what their long and near-term strategies are, which industry trends they believe are rising and waning, and for the first time ever, how they feel about qualified labor this quarter.
Current State of the Market
In Q1 of 2018, 87.1% of respondents believed the current state of the market was in 'Excellent' or 'Good' condition, and in Q2, that number dropped slightly to 85.6%.
In Q3 of 2018, 82.6% of participants said the current state of the market was 'Good' or 'Excellent.' This is a 3% decrease from Q2 of 2018 and a 1.1% increase from Q3 of 2017. With that said, compared to Q2 of 2018, more respondents also selected 'Poor' or 'Horrible' to describe the current state of the market in Q3 of 2018 (1.2% vs. 0.6%).
Expected Change in the Market
We also asked respondents to share how they expected the market would change in Q3 of 2018. After receiving the highest percentage of 'Significantly Improve' and 'Improve' responses in Q1 of 2018 (49.8%) since Q1 of 2015 (62.9%), that number dropped significantly this quarter, down to 31.7%. Although an 18% decrease since the beginning of the year isn't anything to ignore, historically, it also isn't uncommon. Looking back at the last five years, the number of 'Significantly Improve' or 'Improve' responses is lowest in Q3 across the board, compared to Q1, Q2, and Q4.
Fortunately, despite the lack of expected positive change, respondents don't foresee negative change, either. Following this downward trend, those who expected the market to 'Significantly Decline' or 'Decline' in Q3 2018 decreased to 3.6%, down from a whopping 7.3% in Q2 of 2018. 64.1% of respondents believed that the market would 'Remain the Same' in Q3 2018; that's the highest it's been since 2011.

Expected Change in Company Performance
Following the downward trend, positive sentiments regarding an expected change in company performance also decreased in Q3 of 2018. The number of respondents who indicated 'Significantly Improve' or 'Improve' was 68.9% in Q3 of 2018, down 6.4% from Q2's 75.3.
Like expected market change, the number of respondents who expected their company performance to 'Significantly Decline' or 'Decline' in Q3 of 2018 declined just .4%, from 2.8% in Q2 of 2018 to 2.4%. The number of 'Remain the Same' responses increased in Q3 to 28.7%, up from 21.9% in Q2.

Qualified Labor Rating
We know labor shortage continues to be a real challenge for many professionals in the residential construction industry, which is why we wanted to ask our Guildmembers exactly how they'd rate today's qualified labor, in terms of availability. Unfortunately, the responses we received weren't great. 61.3% answered "Horrible" or "Poor", 26.7% answered "Fair", 12.1% answered "Good", and a whopping 0% answered "Excellent".
Qualified Labor Change
We also asked our Guildmembers, "Relative to the last six months, how has the availability of qualified labor changed?" Not surprisingly, their responses weren't great. Only 4.9% reported a positive change (i.e. the availability of qualified labor significantly improved or improved), while 43.9% reported a negative change (i.e. availability declined or significantly declined). The rest of our respondents (51.2%) reported not seeing any kind of change over the last six months.
Emerging Trends
We asked respondents what new or existing trends they saw more of in the industry in Q3 of 2018. Similar to Q2 of 2018, the three most common emerging trends were:
Aging in place
High-end finishes/higher quality products
Modern design; open floor plans
"Homeowners are willing to invest more in their homes, which means choosing high-end finishes and contemporary designs."
Waning Trends
In addition to emerging trends, we also asked respondents which trends they saw less of last quarter. According to their answers, here are the trends they believe are on the way out:
Black or dark countertops
Wallpaper
Cheap, temporary fixes/upgrades
"Five years ago, just about everybody wanted black granite countertops and white cupboards. That look is now long gone."
Near-term Strategy
As stated previously, finding qualified labor is an ongoing challenge for many industry professionals. This quarter, many of our respondents are focused on better employee training so that they're able to fill higher positions from within.
"We're trying to recruit from within and provide better training because finding new, qualified labor is extremely difficult."
Other near-term strategies include:
Focusing on lead generation
Actively searching for qualified labor
Strengthening online presence
Long-term Strategy
In Q3 of 2018, many respondents reported investing more in marketing and social media initiatives.
"More advertising, better website, bigger social media presence."
Other long-term strategies included:
Improving communication internally and externally
Providing better customer service
Increasing hiring initiatives
Additional Comments
Below are a few additional comments from our respondents that we thought encompassed their overall struggles and successes of working within the residential construction industry.
"I think labor shortages will continue to be an issue moving forward unless more young people are given the option of trade schools along with traditional college. In construction, I think a good portion of the workforce is nearing retirement age."

–

"We are seeing larger jobs in the area of design/build. Clients remain very demanding in their needs and wants."
What's your recommendation rate with your customers?
Find out
Start surveying