Announcements
Guildmembers
The 2018 GuildQuality Service Excellence Distinction
June 6th, 2018 by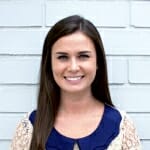 Congrats to the 2018 Remodeling 550!
The Remodeling 550, an annual feature since 2009, profiles the nation's biggest full-service remodelers, replacement contractors, insurance restoration firms, and franchise operations. This year, the top 300 full-service remodelers earned 8% more in revenue in 2017 than they did in 2016. Whats more, the top 150 replacement contracting firms earned 41% more last year than in 2016! Click here to see the full Remodeling 550 List.
The GuildQuality Service Excellence Distinction
Each year, we partner with Remodeling to power the GuildQuality Service Excellence Distinction. In order to participate, companies had to submit all of their customers from 2017 to be surveyed via our independent, multi-touch survey process. We then selected a random sample of customers to survey based on the company's volume. The companies that received the Service Excellence Distinction achieved a recommendation rate of at least 90% and a response rate of 50% to 70%, depending on project volume. Congrats to all the recipients!
Full Service
Are your customers telling you the whole truth?
Let's find out
Get started