Guildmembers
Intelligence
2018 Fourth Quarter Market Predictions
November 13th, 2018 by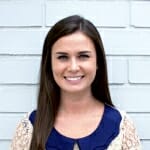 Industry trends, predictions, and more!
Each quarter, we send our Market Predictions Survey to our 2,500+ GuildQuality members to get a better understanding of the state of the residential construction industry. This report contains a summary of the feedback we received regarding Q4 2018.
In this review, we'll examine the results indicating how our respondents feel about the current state of the market, how they expect the market and their company performance to change in 2018, what their long and near-term strategies are, which industry trends they believe are rising and waning, and for the for the second time this year, how they feel about qualified labor this quarter.
Current State of the Market
In Q2 of 2018, 85.6% of respondents believed the current state of the market was in 'Excellent' or 'Good' condition, and in Q3, that number dropped slightly to 82.6%.
In Q4 of 2018, 84.3% of participants said the current state of the market was 'Good' or 'Excellent.' This is a 1.7% increase from Q3 of 2018 and a 1.8% decrease from Q4 of 2017. Compared to Q3 of 2018, the percent of respondents who selected 'Poor' or 'Horrible' to describe the current state of the market in Q4 of 2018 remained the same (1.2%).
Expected Change in the Market
We also asked respondents to share how they expected the market would change in Q4 of 2018, and the results were somewhat surprising. At 20.8%, the number of respondents who selected 'Improve' or 'Significantly Improve' was the lowest it's been since Q3 of 2011.
At the same time, the number of respondents who selected 'Significantly Decline' or 'Decline'  increased from 3.6% to 17.1%. This is the highest the percent has been since we started the survey back in 2008. It will be interesting to see how this quarter pans out, and how the industry has changed in Q1 of 2019.

Expected Change in Company Performance
Like expected market change, the percent of respondents who expected company performance to 'Improve' or 'Significantly Improve' was the lowest it's been since Q3 of 2009. Only 50% of respondents believe their company performance will improve, compared to 71.2% this time last year.
The number of 'Significantly Decline' and 'Decline' responses increased by 7.4% (2.4% to 9.8%), and the number of 'Remain about the Same' responses increased by 11.5% (28.7% to 40.2%). These results are certainly outliers based on previous data, but a decrease is common surrounding the end of the calendar year.

Qualified Labor Rating
We know labor shortage continues to be a real challenge for many professionals in the residential construction industry, which is why we wanted to ask our Guildmembers exactly how they'd rate today's qualified labor, in terms of availability. Unfortunately, the responses we received weren't great. 58.6% answered "Horrible" or "Poor", 28% answered "Fair", 11% answered "Good", and 2.4% answered "Excellent". Compared to last quarter, negative responses dropped some, which perhaps hints at a more positive outlook in the future.
Qualified Labor Change
We also asked our Guildmembers, "Relative to the last six months, how has the availability of qualified labor changed?" Not surprisingly, their responses weren't great. Only 7.5% reported a positive change (i.e. the availability of qualified labor significantly improved or improved), while 33.8% reported a negative change (i.e. availability declined or significantly declined). The rest of our respondents (58.8%) reported not seeing any kind of change over the last six months.
Emerging Trends
We asked respondents what new or existing trends they saw more of in the industry in Q4 of 2018. Similar to Q3 of 2018, the three most common emerging trends were:
Exterior additions (i.e. sunrooms and decks)
High-quality products at affordable prices
Rustic finishes and grey tones
"Homeowners are more educated than ever. They do their research beforehand to make sure they are getting the best quality products at the best prices."
Waning Trends
In addition to emerging trends, we also asked respondents which trends they saw less of last quarter. According to their answers, here are the trends they believe are on the way out:
Granite countertops – Quartz is popular now
Formal dining spaces and master bathtubs
Financing
"We have seen that many homeowners nowadays prefer a large shower in the master bath instead of a shower/tub combo."
Near-term Strategy
As stated previously, finding qualified labor is an ongoing challenge for many industry professionals. As a result, a significant number of respondents reported focusing on new recruiting techniques.
"We are trying to tackle the labor shortage by hiring interns and providing training to people with no prior experience in the industry."
Other near-term strategies include:
Online marketing efforts
Collecting and evaluating customer feedback
Tech integrations for better communication
Long-term Strategy
In Q4 of 2018, many respondents reported focusing on customer relationship management.
"Creating satisfied customers is the only way to ensure longevity in this environment. We make sure each client has the best possible experience, and then we give them the tools to share their experience with others."
Other long-term strategies included:
Building strong referral relationships
Improved customer service
Year-round recruiting
Additional Comments
Below are a few additional comments from our respondents that we thought encompassed their overall struggles and successes of working within the residential construction industry.
"We have instituted processes and hired people that really enhance the overall customer experience. When you treat people with excellent service, they will come back again and again. This is what creates our future. Over 70% of our work comes from repeat and referral clients."

–

"We are honing our staff, skills, and systems to perform at our highest level. We have a mantra – failure is not an option. Even though there may be challenges on a job or with a client, we need to approach everything looking for the path to success."
What's your recommendation rate with your customers?
Find out
Start surveying