Guildmembers
Intelligence
2018 First Quarter Market Predictions
February 14th, 2018 by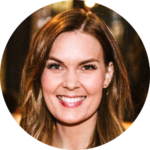 Industry trends, predictions, and more!
Each quarter, we send our Market Predictions Survey to members a part of our community of quality to better understand the state of the residential construction industry. This report contains a summary of the feedback we received from our 2018 First Quarter Market Predictions Survey.
Since starting this survey in 2008 (10 years ago!), we've seen significant gains in confidence in both market performance and overall business performance, including this quarter.
In this review, we'll examine the results indicating how our respondents feel about the current state of the market, how they expect the market and their company performance to change in 2018, what their long and near-term strategies are, and which industry trends they believe are rising and waning.
Current State of the Market
When asked about the current state of the market, participants selected one of the following terms: 'Excellent,' 'Good,' 'Fair,' 'Poor,' or 'Horrible.'
A year ago, in Q1 of 2017, 83.8% of respondents believed the current state of the market was in 'Excellent' or 'Good' condition, and in Q2, that number rose again to 84.2%.
In Q1 of 2018, 87.1% of participants said the current state of the market was 'Good' or 'Excellent.' This is an exact 1% increase from Q4 of 2017 and a 3.3% increase from Q1 of 2017. Likewise, 1.4% of respondents answered 'Poor' or 'Horrible' in regards to the current state of the market. This is a 1.4% increased compared to Q4 of 2017, where that answer was 0%.
Expected Change in the Market
We also asked respondents to share how they expected the market would change ('Significantly Improve,' 'Improve,' 'Remain the Same,' 'Decline,' or 'Significantly Decline') in Q1 of 2018. Similar to Q4 of 2018, the number of positive responses increased again in Q1 of 2018 to 49.8%, up from 37.2% in Q4 2017.
Not surprisingly, those who expected the market to 'Significantly Decline' or 'Decline' in Q1 of 2018 decreased to 4.5%, down 3.8% from Q4 2017. However, this figure is still nearly double what it was compared to Q1 2017 (2.8%).

Expected Change in Company Performance
Following the upward trend, positive sentiments regarding an expected change in company performance also increased 16.8% in Q1 of 2018. The number of respondents who indicated 'Significantly Improve' or 'Improve' was 88% in Q1 2018, up from 71.2% in Q4 of 2017. FYI, this figure is the highest it's ever been since 2008!
Fortunately, the number of respondents who expected their company performance to 'Significantly Decline' or 'Decline' in Q1 of 2018 also declined – down 3.5% from 4.0% in Q4 2017 to .5% in Q1 2018. The number of 'Remain the Same' responses decreased dramatically in Q1 2018 to 11.4%, down from 24.9% in Q4 2017.

Emerging Trends
We asked respondents what new or existing trends they saw more of in the industry in Q1 of 2018. Similar to Q4 of 2017, the three most common emerging trends were:
Open floor plans; large kitchen and bathrooms
Outdoor living spaces, three/four season porches
Contemporary design
"We've seen a pick up in bigger kitchen remodels; taking out walls, relocating kitchens. Last year seemed to be more about bathrooms and budget projects."
Waning Trends
In addition to emerging trends, we also asked respondents which trends they saw less of last quarter. According to their answers, here are the trends they believe are on the way out:
Granite countertops
Formal living spaces, dining rooms
Bathtubs
"Design wise, eliminating the bathtub, especially in guest bathrooms. Today, many of our clients opt for a large shower instead."
Near-term Strategy
For nearly two years in a row, respondents reported that finding and hiring qualified labor is increasingly difficult. Similar to prior quarters, many are focused on hiring new sales talent to drive new leads as well as providing better training to ensure higher employee ROI.
"We're hiring better candidates and spending more time training them on the front-end. In fact, we're training our whole team, from the top down."
Other near-term strategies include:
Larger investment in marketing and SEO
Strengthening company culture
Hiring additional staff
"We are marketing to our strengths and market demands more aggressively. We are also ramping up our recruitment efforts to keep a funnel of well-qualified applicants available as we grow."
Long-term Strategy
In Q1 of 2018, many respondents reported focusing on and improving the quality of their customer service, in order to increase customer loyalty.
"We never forget what brought about our growth… integrity, honesty, attention to detail, and being available to our customers."
Other long-term strategies included:
Implementing more sales training
Careful budgeting
Using customer feedback to evaluate performance
"Empowering employees, exit strategy, and embracing social media moreso now than in the past."
Additional Comments
Below are a few additional comments from our respondents that we thought encompassed their overall struggles and successes of working within the residential construction industry.
"Our most pressing challenge is keeping up with business! The reason for this is the difficulty in finding carpenters and good, quality people. We have several guys that have been with us for years and are top-notch, but it is a challenge to find more, so that we can move faster."

–

"It's important to us to be continue being proactive regarding hiring new employees and cross training existing employees to meet good market conditions."
What's your recommendation rate with your customers?
Find out
Start surveying