Guildmembers
Intelligence
2017 Third Quarter Market Predictions
August 15th, 2017 by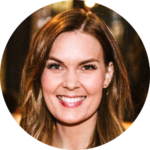 Industry trends, predictions, and more!
Each quarter, we send our Market Predictions Survey to members within our community of quality to get a better understanding of the state of the residential construction industry. This report contains a summary of the feedback we received from our 2017 Q3 Market Predictions Survey.
Since starting this survey in 2008, we've seen significant gains in confidence in both market performance and overall business performance, overall. This quarter, however, says otherwise.
In this review, we'll examine the results indicating how our respondents feel about the current state of the market, how they expect the market and their company performance to change in 2017, what their long and near-term strategies are, and which industry trends they believe are rising and waning.
Current State of the Market
When asked about the current state of the market, participants selected one of the following terms: 'Excellent,' 'Good,' 'Fair,' 'Poor,' or 'Horrible.'
In Q1 of 2017, 83.8% of respondents believed the current state of the market was in 'Excellent' or 'Good' condition, and in Q2, that number rose again to 84.2%.
In Q3 of 2017, 83.7% of participants said the current state of the market was 'Good' or 'Excellent.' Although this is a .5% decrease from Q2 of 2017, it's a 7.2% increase from Q3 of 2016. With that said, compared to Q2 of 2017, more respondents also selected 'Poor' or 'Horrible' to describe the current state of the market in Q3 of 2017 (2.9% vs. 1.8%).
Expected Change in the Market
We also asked respondents to share how they expected the market would change ('Significantly Improve,' 'Improve,' 'Remain the Same,' 'Decline,' or 'Significantly Decline') in Q3 of 2017. After receiving the highest percentage of 'Significantly Improve' and 'Improve' responses in Q2 of 2017 (47.4%) since Q1 of 2015 (62.9%), that number dropped significantly this quarter to 32.3%. Although a 15% decrease in Q3 isn't anything to ignore, historically, it also isn't uncommon. Looking back at the last five years, the number of 'Significantly Improve' or 'Improve' responses is lowest in Q3 across the board, compared to Q1, Q2, and Q4.
Not surprisingly, those who expected the market to 'Significantly Decline' or 'Decline' in Q3 of 2017 also increased to 7.1%, up from 2.3% in Q2 of 2017. The percentage of respondents who believed that the market would 'Remain the Same' also increased in Q3 to 60%, up from 50.3% in Q2.

Expected Change in Company Performance
Following the downward trend, positive sentiments regarding expected change in company performance also decreased in Q3 of 2017. The number of respondents who indicated 'Significantly Improve' or 'Improve' was 68.2% in Q3 of 2017, down 10.6% from 78.8% in Q2 of 2017.
Unfortunately, the number of respondents who expected their company performance to 'Significantly Decline' or 'Decline' in Q3 of 2017 rose 4.6%, from 0% in Q2 of 2017 to 4.6%. The number of 'Remain the Same' responses also increased in Q3 to 27.2%, up from 21.2% in Q2.

Emerging Trends
We asked respondents what new or existing trends they saw more of in the industry in Q3 of 2017. Similar to Q2 of 2017, the three most common emerging trends were:
Light-colored (primarily white & gray) finishes, paint, etc.
Higher-quality products and customer service
Open-concept floor plan, large kitchens
"Gray remains a popular color choice for a home's interior and exterior. Homeowners want a clean, simple design, without much variation in colors, materials, etc."
Waning Trends
In addition to emerging trends, we also asked respondents which trends they saw less of last quarter. According to their answers, here are the trends they believe are on the way out:
Energy efficient or environmentally friendly products
Darker finishes and colors, especially red or warm tones\
Stand alone bathtubs or Jacuzzis
"More clients are starting to care less and less about energy savings. Although we try to incorporate it into every project, homeowners want to be comfortable and don't want to deal with any constraints."
Near-term Strategy
For the fifth quarter in a row, respondents reported that finding qualified labor is increasingly difficult. Like Q1 and Q2 of 2017, many are focused on hiring skilled contractors, sales executives, as well as design and project managers in the near-term.
"Our only significant near-term challenge relates to labor and staff issues, as a result of dwindling interest in labor-related careers. We're constantly searching for young people who are interested in being trained in and taught the trades we offer, and even younger staff looking for sales and design positions."
Other near-term strategies include:
Investing more time and money in advertising
Hiring outside professionals to assist with recruitment and employee training
Strengthening online presence
"We have renewed our prospecting and marketing efforts in order to find and lock down as many projects as possible."
Long-term Strategy
In Q3 of 2017, many respondents reported expanding their services and improving their existing products in order to better serve their customers and appeal to their prospects.
"This is an ever-changing market, so we're always evaluating the strength of our products and adapting to what's most important to our target audience."
Other long-term strategies included:
Using third-party services to evaluate the business
Providing better customer service
Offering more training to employees
"No matter how busy we are, customer service and quality workmanship are paramount."
Additional Comments
Below are a few additional comments from our respondents that we thought encompassed their overall struggles and successes of working within the residential construction industry.
"I believe market will continue to improve over the next six months, but I'm bearish on the long-term of the current trajectory. Rapidly increasing home prices and eased banking regulations remind me a lot of 2007. That, coupled with a shrinking retail market, doesn't bode well in my opinion."

–

"Price and quality remain supreme. Don't diminish your product by trying to do work on the cheap. If they want to pay less, then do less!"

"We've recently refined our "ideal projects" list to eliminate large-scale construction projects (additions, commercial work, etc.) to focus on the projects we are most efficient at producing. This seems to be working as profits are up, and our incoming leads do seem to be more focused on the types of projects we'd like to provide."
What's your recommendation rate with your customers?
Find out
Start surveying