Announcements
Guildmembers
Our experience at the 2017 International Builders' Show
January 13th, 2017 by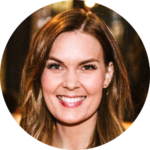 We started 2017 off with a bang and attended the 2017 International Builders' Show in Orlando this week (January 10-12). Not surprisingly, we all had an excellent time!
As always, it was absolutely wonderful to see and catch up with our Guildmembers and industry partners, as well as meet so many new and interesting professionals in the home construction and remodeling industry, and we look forward to welcoming new businesses into our community of quality.
Check out a few of the many moments we captured at the event!
More pictures coming soon!
---
Want to see more? Check out our GuildQuality Facebook page for 2017 International Builders' Show pictures, videos, and announcements.
What's your recommendation rate with your customers?
Find out
Start surveying