Announcements
Guildmembers
Congratulations to the 2017 Guildmaster Award winners!
February 6th, 2017 by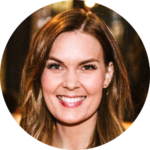 Our GuildQuality team is so excited to honor the 2017 Guildmaster Award winners for their unwavering commitment to customer satisfaction. Since 2005, the Guildmaster Award recognizes companies within GuildQuality's community of quality who consistently deliver exceptional customer experiences.
In order to be recognized as a Guildmaster Award winner, a Guildmember must achieve a recommendation rate of 90% as well as a certain response rate based on volume. Read the full list of qualifications.
Check out the map to view all of the Guildmaster award winners across the country. Also, be sure to check out the full list of winners broken out by area of business, below.
Red marker – New Home Builders
Orange marker – Remodelers
Yellow marker – New Home Builder + Remodelers
Green marker – Replacement Contractors
Blue marker – Restoration Contractors
Purple marker – Specialty Contractors
Brown marker – Commercial Contractors
---
New Home Builders
Lancaster County Timber Frames, Inc.
Terry W. Hoff Construction, Inc.
Remodelers
Bath Planet of Dallas and Ft. Worth
CORE Remodeling Services, Inc.
Craftsman Design and Renovation
Custom Built Design & Remodeling
Daniels Design & Remodeling, Inc.
Dee Bee Home Improvements, LLC
Distinctive Remodeling Solutions Inc
DreamMaker Bath & Kitchen of Aiken
Hopkins & Porter Construction, Inc.
Jackson Design & Remodeling, Inc.
Karlovec & Company Design/Build Remodel
LaMantia Design and Remodeling
MOSAIC Group [Architects and Remodelers]
New England Design & Construction
Quality Renovations & Home Services, LLC
R. Craig Lord Construction Co., Inc.
Re-Bath of the Triad/Triangle/Wilmington
Rolf Schroeder General Contractors
Sovereign Construction Services, LLC
USA Bath – Home of Bath Planet in Reno
Woodstock Building Associates, LLC
New Home Builders + Remodelers
Bailey Remodeling & Construction, LLC
Ben Tyler Building and Remodeling
McClurg Remodeling & Construction
Phillip W. Smith General Contractor
Replacement Contractors
Aluminum Company of North Carolina
American Home Contractors, Inc.
Ameristar Roofing & Restoration
Champion Windows of Birmingham
Champion Windows of Chattanooga
Champion Windows of Ft. Collins
Champion Windows of Grand Rapids
Champion Windows of Greensboro
Champion Windows of Huntsville
Champion Windows of Johnson City
Champion Windows of Louisville
Champion Windows of Minneapolis
Champion Windows of San Antonio
Champion Windows of South Bend
Coastal Windows & Exteriors, Inc.
D.K. Mason Roofing & Construction
Doing it Right Roofing Siding Remodeling LLC
Fick Bros. Roofing & Exterior Remodeling Company
Integrity Roofing, Siding, Gutters & Windows
John Anderson Building Contractor, Inc.
Johnson County Siding & Window Co.
Kansas City Exterior Professionals
LeafGuard by Midlands Home Solutions
LeafGuard Gutters & Roofing of Northeast Wisconsin
LeafGuard Gutters & Roofing of Oklahoma
Lynnrich Seamless Siding and Windows
North Georgia Replacement Windows
Nu Look Home Design – Maryland
Nu Look Home Design – Virginia
Professional Building Services
The Brothers that just do Gutters (Pennsylvania)
Titan Siding Windows and Exteriors, LLC
Twin Cities Siding Professionals
Westchase Roofing Services, Inc
Restoration Contractors
Specialty Contractors
Breyer Construction & Landscape, LLC
Engineered Solutions of Georgia
Equity Prime Mortgage – Orlando
Express Sunrooms of Charleston
Quality Advantage Home Products Inc.
Quality Home Products of Texas – Generators
Quality Home Products of Texas – Multi Products
USA Insulation of LV and NE PA
Commercial Contractors
---
If you'd like to become part of this elite group of home builders, remodelers, and contractors, learn more about joining GuildQuality. Also, please understand that we're continuing to update this list through 3/15/17.


---
Are your customers telling you the whole truth?
Let's find out
Get started