Guildmembers
Intelligence
2017 Fourth Quarter Market Predictions
November 14th, 2017 by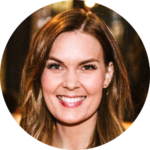 Industry trends, predictions, and more!
Each quarter, we send our Market Predictions Survey to members a part of our community of quality to get a better understanding of the state of the residential construction industry. This report contains a summary of the feedback we received from our 2017 Q4 Market Predictions Survey.
Since starting this survey in 2008, we've seen significant gains in confidence in both market performance and overall business performance, overall, including this quarter.
In this review, we'll examine the results indicating how our respondents feel about the current state of the market, how they expect the market and their company performance to change in 2017, what their long and near-term strategies are, and which industry trends they believe are rising and waning.
Current State of the Market
When asked about the current state of the market, participants selected one of the following terms: 'Excellent,' 'Good,' 'Fair,' 'Poor,' or 'Horrible.'
In Q1 of 2017, 83.8% of respondents believed the current state of the market was in 'Excellent' or 'Good' condition, and in Q2, that number rose again to 84.2%.
In Q4 of 2017, 86.1% of participants said the current state of the market was 'Good' or 'Excellent.' This is a 2.4% increase from Q3 of 2017 and a 9.0% increase from Q4 of 2016. Likewise, 0% of respondents answered 'Poor' or 'Horrible' in regards to the current state of the market. This is the first time since beginning this survey in 2008 that this percentage is 0%.
Expected Change in the Market
We also asked respondents to share how they expected the market would change ('Significantly Improve,' 'Improve,' 'Remain the Same,' 'Decline,' or 'Significantly Decline') in Q4 of 2017. Although the number of positive responses declined in Q3 2017, that number rose 4.9% in Q4 to 37.2%.
Despite this bump of positivity, those who expected the market to 'Significantly Decline' or 'Decline' in Q4 of 2017 also increased to 8.3%, up from 7.7% in Q3 of 2017. Compared to the beginning of the year (Q1 2017), Q4's figure is significantly larger – up 5.5%.

Expected Change in Company Performance
Following the upward trend, positive sentiments regarding expected change in company performance also increased in Q4 of 2017. The number of respondents who indicated 'Significantly Improve' or 'Improve' was 71.2% in Q4 of 2017, up 2% from 68.2% in Q3 of 2017.
Fortunately, the number of respondents who expected their company performance to 'Significantly Decline' or 'Decline' in Q3 of 2017 also declined .6%, from 4.6% in Q3 of 2017 to 4.0%. On the flip side, the number of 'Remain the Same' responses decreased in Q4 to 24.9%, down from 27.2% in Q3.

Emerging Trends
We asked respondents what new or existing trends they saw more of in the industry in Q4 of 2017. Similar to Q3 of 2017, the three most common emerging trends were:
Larger renovations, especially within frequently used spaces
Clean and simple designs; rustic or industrial touches
Renovations to accommodate aging (walk-in bathtubs or showers)
"Under the current economic climate, our clients are willing to invest more into their homes."
Waning Trends
In addition to emerging trends, we also asked respondents which trends they saw less of last quarter. According to their answers, here are the trends they believe are on the way out:
Cheap, temporary fixes or updates
Granite countertops
Green or eco-friendly products
"Green design is becoming less and less important as prices soar in our area. It's socially attractive, but the price tag often associated with it is not."
Near-term Strategy
For the sixth quarter in a row, respondents reported that hiring qualified labor is increasingly difficult. Similar to prior quarters, many are focused on providing better training to their employees in order to ensure higher employee ROI.
"Consumers are exponentially more wise and educated in their purchasing decisions today, and we've found that continuing our training, education, and certification for our employees and our company as a whole has played a larger role than ever before in gaining the consumers' confidence."
Other near-term strategies include:
Strengthening all marketing initiatives (print and digital)
Investing in better technology/software
Hiring additional staff
"We are ramping up our marketing efforts to attract and retain great people."
Long-term Strategy
In Q4 of 2017, many respondents reported strengthening their relationships with current and prior customers, in order to promote customer loyalty and win future business.
"This is an ever-changing market, so we're always evaluating the strength of our products and adapting to what's most important to our target audience."
Other long-term strategies included:
Implementing more processes to promote better organization and communication
Investing in social media marketing
Using customer feedback to evaluate performance
"We continuously use feedback from our customers to grow our business and improve our services."
Additional Comments
Below are a few additional comments from our respondents that we thought encompassed their overall struggles and successes of working within the residential construction industry.
"The lack of skilled labor has made us become very selective about the jobs and clients we take on. We are only taking jobs that fit our business model."

–

"I believe it is just as stressful to have to much work coming in as it is to have not enough. For example, if the market continues at this pace, we'll have to work our schedules around product availability and customers will eventually have to accept that many delays are out of our control."
What's your recommendation rate with your customers?
Find out
Start surveying