Intelligence
15 ways for home service contractors to book more jobs
August 31st, 2020 by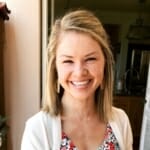 There are many ways to get promising leads in the home services industry. With simple marketing methods and even lead generation partners, bringing in leads may not be your problem.
Unfortunately, converting those leads into clients takes more work than some realize. Take your sales game to the next level with our 15 tips to book more jobs from the qualified leads you already have.
1. Respond to inquiries quickly
It is not enough to just respond to a potential client. You need to contact the prospect promptly to make an impression. While many contractors feel that reaching out within 24 to 48 hours is reasonable, you could miss out on a lot of potential business.
Aim for 60 minutes after initial contact. Research suggests that connecting with a potential client faster creates greater trust and commitment.
2. Be professional
Homeowners expect a certain level of professionalism from contractors. While you may have a laid-back personality, find the right balance when working with prospective clients.
Many home projects cost upwards of thousands of dollars and prospects are not going to trust their hard-earned money to just anyone. Be professional and leave the impression of a responsible business owner.
3. Show your personality and authenticity
It is easy to rely on scripts for phone conversations, but it could also be ruining your chances at booking more home service jobs. Reading prewritten dialogue or rehearsing sales pitches can make you sound disingenuous.
However, having prepared notes and understanding your services is different from reading or reciting a script. Make sure your personality and passion for the business are present during every interaction.
4. Personalize every experience
When you leave the script behind, you are better able to listen. Listening is key to genuine client interactions. You need to hear the desires and concerns of the prospect if you wish to address them.
In addition, listening to the customers means that you can personalize the experience. If the homeowner mentions kids or pets, ask questions and show your interest. Do not be afraid to connect on a personal level.
5. Address objections
Are there any standard objections you hear from clients, like costs or timeline issues? If you expect resistance during the conversation, address the potential objections head on. To be clear, that does not mean to approach a prospect in a confrontational manner.
Instead, you want to combat possible resistance by illuminating other benefits. For example, if you know your pricing is higher than average, explain why. Do you have more certified laborers, or do you resource better quality supplies? You want to disarm a potential negative by emphasizing the positive.
6. Prepare for phone conversations
The key to closing more deals is preparation, even for initial phone conversations. You want to present the client with clear and direct information. Keep the discussion focused on their needs and help the prospect understand why they should work with you, without pressuring them. Phone work should only lead to an in-person meeting.
7. Get the initial meeting
The initial meeting is when you lay out pricing and estimates. Whether it's face-to-face or over a video call, this is the time to present the benefits of your service, making it personal to the homeowner.
Remember, even the initial meeting is not always meant to end with a solid commitment. While a commitment at this early stage is fantastic, most prospects will receive several estimates before making their final decision. Your job at this meeting is to connect with the client and show them why they should work with you.
8. Send a meeting confirmation and arrive on time
First impressions are essential to successful customer interactions. Before the initial meeting, call at least an hour ahead to confirm the meeting if it's in-person. Show up on time and in presentable attire. While a homeowner does not expect you to come in a suit, make sure you are clean and not covered in dust and debris from another job.
9. Show the value of your services
It's important to highlight the value of your services when you are trying to book more jobs. How many years of experience do you have? Do you have any specialized certifications? Does your company offer any unique services? Highlight what makes you unique in the market.
10. Provide multiple options
Many homeowners might not be aware of the actual cost of the work you do. While a prospect may want a full renovation, their budget may only cover the whole thing. Help your prospective clients make the most of their money by providing multiple options for their desired outcome.
11. Compile reviews and references
Home services is a competitive field, and to prove your worth, you need to showcase past success. Give prospective clients a list of reviews and references to call. You want to compile a list of similar jobs, so the customer is not comparing apples to oranges.
In addition, put a portfolio together with pictures of your work. You've talked about what you can do, but now you can prove it in order to book more jobs.
12. Incentivize the prospect
When a client is on the fence, it could help your chances to incentivize their decision. You can offer discounts if they commit within a set timeframe or provide extra services at no expense. As with everything else in customer interactions, you want to make it personal in order to book more jobs.
13. Provide financing options
If a project costs more than the customer expected, it helps to provide financing options. While you may not offer such services through your company, you can partner with financial institutions to help. Offering a way to make a project happen now, as opposed to later, is a great way to secure business.
14. Keep in contact
Throughout the sales process, it's important to stay in contact with potential customers. After your initial phone conversation, send them a thank you and a reminder of the scheduled visit.
After your initial meeting, send another follow up and thank them for their time, highlighting the meeting and your offer. Make sure to ask if they have a timeline, so you know the appropriate time to reach out again.
15. Follow up when you don't hear anything
You sent a nice note immediately after your first meeting, but you are coming up to the end of the timeline you were give and you haven't heard anything. Now is the time to reach out again and see where they are in the process and iron out any final details or conflicts. This is when you close the deal!
Understand what your prospects are looking for through surveys
If you want more help understanding the needs of your prospects, consider using GuildQuality. Get feedback and help prepare for your future jobs with prospective customer surveys that allow you to customize questions specifically for what you want to know. Prospective customer surveys are an excellent way to learn about potential objections, allowing you to craft a better sales process and book more jobs.
What's your recommendation rate with your customers?
Find out
Start surveying