Intelligence
10 Books by Great Thinkers and Doers
August 24th, 2017 by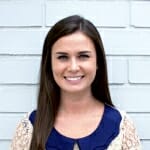 "Excellentiae Laboremus"
At GuildQuality, we strive for excellence in everything we do. Over the years, we've found that reading, discussing, and sharing literature by great thinkers and doers helps us achieve this goal. Here are 10 books that we believe are worth the read.
---
Rework, Jason Fried & David Heinemeier Hansson
Predictable Revenue, Aaron Ross
Delivering Happiness, Tony Hsieh
Shop Class as Soul Craft, Matthew Crawford
The Virgin Way, Richard Branson
Crossing the Chasm, Geoffrey Moore
The Tipping Point, Malcolm Gladwell
Good to Great, Jim Collins
Zero to One, Peter Thiel
Drive, Daniel Pink
---
Know of any books we should add to the list? Tweet us!
What's your recommendation rate with your customers?
Find out
Start surveying