Announcements
Upcoming Events: May 2017
May 3rd, 2017 by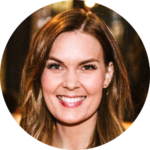 Check out the upcoming events for May 2017 and let us know if you'll be attending either of them.
May 2017 Upcoming Events:
5/03 – 3/04: Tony Hoty Lead Seminar (Cleveland, OH)
5/18 – 5/19: Dave Yoho HIP Summit (Chicago, IL)
---
Have questions about these events? Send us an email!
What's your recommendation rate with your customers?
Find out
Start surveying