Intelligence
Project management tips for professional remodelers
June 15th, 2021 by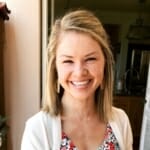 A remodeling project is a major undertaking. You need to carefully manage each aspect of the project to be successful. If details slip through the cracks, you could easily end up spending more time and money than necessary.
That cuts into your profits.
To ensure each and every project you take on as a remodeler goes off without a hitch, you need to apply some basic project management principles. In this article, we'll cover all the essentials. This is the stuff you need to know to stay on time and under budget.
Let's take a look at some project management tips specifically for professional remodelers.
Tip #1: Start with skill evaluation
The success of any project hinges on the team who'll be working on the project. Before you do anything else, you'll need the right people on your team.
Start your project by auditing the skills required to complete it. You'll need folks who can cover all the necessary bases. For example, even a small professional remodeling project might require a designer, a carpenter, an electrician, a plumber or some other craftsman-level pro.
You want to know what you'll need ahead of time to avoid shortfalls.
Collaboration between different skill sets is also crucial. Be sure your team is working together as a team.
Tip #2: Set some milestones
Every home remodeling project has a goal. Several of them, in fact. You should break these down into short-term milestones. That way you (and your team) will easily know what stage the project is in at any point.
Without milestones, it's easy for team members to lose their way.
Make sure your milestones are based on outcomes rather than actions. There will be key outcomes you need to achieve on the way to final project completion. Tracking milestones is really just tracking the completion of these key outcomes.
As each milestone is completed, you can move on to the next phase of the project.
RELATED: The top 4 questions remodelers should ask customers after every job
Tip #3: Consider digital project management
There are very few aspects of home remodeling that are not supported in some way by software. Everything from design and visualization to generating leads and delivering quotes has a digital aspect.
Project management is no exception.
You'll want to find a solution that directly supports the way you and your team work. Take the following into account:
The resources you need to complete remodeling projects.
How much you keep on hand vs how much you plan to order. (If you keep a lot on hand, you'll need an inventory management system. If you order a lot, you'll need a way to manage orders and track shipping.)
How many folks you have on your team and how closely you manage them.
What kind of support your team needs in the field.
In addition to these, you'll also need to keep workflows in mind. Choose a solution that helps you draft and plan your workload in a way that streamlines the entire project.
Tip #4: Plan communication
Communication is pivotal to the success of your remodeling projects. The more people you have on your team, the truer this is.
Communication needs to be free and natural. Everyone involved needs to be able to express their ideas, offer solutions, share frustrations, and voice insights. That goes for you, your team and your customers, the homeowners.
You'll need a structure for communication to ensure all the bases are covered.
Start by scheduling regular meetings. These might happen on a weekly basis for long-term projects or daily for shorter projects. Think about what you'll share with the team and with your customers ahead of time. Make your communication clear and concise.
The goal is to make sure everyone's on the same page.
To be clear, these meetings don't replace normal conversation as the need arises. But formal meetings (separately with your team and your customer) will give everyone a chance to share what they're thinking.
RELATED: The contractor's guide to improving customer satisfaction
Tip #5: Decide how you'll check quality
Testing is a crucial part of any project. Without testing and evaluation, you won't be able to guarantee results.
Decide on what you need to test ahead of time. For example, if you're bringing in a new batch of materials, how will you verify their quality? Once the project is complete and ready for sign-off, how will you conduct the final inspection?
Deciding how you'll do quality checks ahead of time gives you a set of criteria to ensure top-quality work.
Wrapping up
The key to making your project a success—in everyone's eyes—comes down to thorough planning.
The goal throughout the process is to keep your team safe and happy, and to make sure your customers are always satisfied. If you want high marks on your customer surveys and Google reviews, you need a project management plan.
Start putting the tips in this article to work today.
KEEP READING: The ROI benefits of customer feedback surveys for contractors
What's your recommendation rate with your customers?
Find out
Start surveying