Guildmembers
Intelligence
Eliminate missed calls, improve reliability, and boost revenue using GuildQuality's Answering Service
September 7th, 2021 by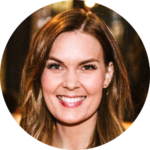 Mr. Windows and Doors of Houston, a thriving window and door replacement and glass repair company serving the metro Houston area, understands the importance of answering each and every customer (and prospective customer) call when it comes to the success of their business.
The company, led by Luis Colon, has been in business for over a dozen years and is a member of Best Pick Reports and Five Star Rated. Similar in concept, Best Pick Reports and Five Star Rated get the details of the best home improvement companies directly into the hands of homeowners who are ready to make a purchase. Being a member of both publications means that Mr. Windows and Doors of Houston is able to reach both sides of the company's target customer base: homeowners who want to replace or upgrade their doors and windows, and Houston-area residents who need immediate glass repair service.
The Houston-area homeowner market is especially important to the business, as the revenue earned from door and window replacement can average between $10,000 and $20,000 per job. These customers are property owners who are interested in energy efficiency, ease of use, and curb appeal and are therefore discerning when selecting a window business. They expect stellar customer service at all times—and that includes their phone calls being answered and returned promptly.
The glass repair service provided by Mr. Windows and Doors of Houston doesn't share the same price tag as property improvements, but customers from all over the metro area rely on the Houston business for emergencies. While they aren't necessarily homeowners, these customers also depend on the reliability and trustworthiness of Colon's company.
More Calls Than They Could Answer
Being an incredibly popular business like Mr. Windows and Doors of Houston is a double-edged sword at times. On one hand, it's fantastic that the demand for work is always there. But it also means that the company must be able to handle all of the calls generated by word-of-mouth referrals and a stepped-up marketing campaign.
Says Luis Colon, "One missed call could be a $10,000 profit left on the table. So, a few months ago, we made it our goal to reduce the number of missed calls. We had already tried things in the past with our voicemail system to encourage homeowners to leave a message versus hanging up, but at the end of the day, we were still missing calls."
Missing a call from a potential customer doesn't just hurt the bottom line once for Mr. Windows and Doors of Houston. Due to their status in the community, it can affect their reputation as well. This is even more true since their inclusion within the Best Pick Reports and Five Star Rated publications.
"Any time a business can participate in a service that vets companies, it's a big plus for the company," says Colon. "When you can prove your reliability through vetting systems, I recommend that. It provides the homeowner a sense of relief."
Colon understands that his prospective customers are making a large investment when replacing their windows and/or doors. This means they are not going to select a provider that has been deemed unreliable or unprofessional in their operation. And a simple thing like not answering the phone for an inquiry or not returning calls promptly can cause prospects to move on to the next name on their list.
In the home improvement sector, it's common knowledge that in most cases, homeowners do their research and have a business or two in mind for service, prior to any outreach. If they are happy with their initial findings after a phone call, they will usually go with that business for their project. However, not being able to connect with the company changes all that, and word starts to get out.
"Some businesses out there have a bad reputation—everyone knows why. Unfortunately, not everyone is reliable and trustworthy, which causes homeowners to hesitate before making a decision," laments Colon.
A Solution from GuildQuality's Answering Service: No More Missed Calls
Enter GuildQuality to provide the perfect solution for Mr. Windows and Doors of Houston. They offer an answering service that lets callers connect with a real person in real-time. Their questions get answered, and their information is collected for a callback or estimate. Phones are covered between 8:00 AM and 9:00 PM EST, Monday through Friday, and from 9:00 AM to 9:00 PM EST on Saturday.
After signing up for GuildQuality's answering service, Mr. Windows and Doors of Houston was free from worrying about missed calls, rambling voicemail messages, and potentially lost customers. And, they didn't have to hire their own in-house staff to take care of these issues or have employees who were already busy with other matters tied up on the phone.
The Houston-based company was already familiar with GuildQuality's other customer satisfaction solutions, so it made sense to work with them on answering calls. It is another example of consumers going with the business they know is the most dependable, except this time Mr. Windows and Doors of Houston was the customer and GuildQuality was the service that had proven their reliability.
Seamless Assistance and Increased Profits
Colon is more than pleased with the results of GuildQuality's answering service so far. 
"I can tell you that using the answering service has made us more efficient. And for any business, the more efficient you are, the more opportunities you're going to have."
In fact, Colon is already seeing real results, after just a few months of use.
"We've noticed about a 40% increase in appointment bookings."
He also loved how seamlessly everything came together. From the start, he was able to customize everything and make modifications with just a quick email to GuildQuality. No one had to be trained, as GuildQuality's answering team was already ready to go. "When comparing construction businesses, there's no one size fits all. So, being able to customize our call script to fit our business model was great."
Now, the entire call process is running more smoothly for everyone involved, including customers. "We aren't missing calls like we used to. All of our calls route to GuildQuality first, and the homeowners who would have reached our voicemail now get to talk to a real person who can take down their info and answer their questions. We find out what they really need versus taking the extra time to listen to our voicemail, jot down the info, and piece things together."
Colon appreciates the good feeling that talking to a live person gives customers. "To me, that is the most important factor in all this," he says. "I know we're giving the caller a better experience right from the start because there's a live person, professionally trained, on hand to answer."
That superior customer experience translates to improved revenue for Mr. Windows and Doors of Houston, too.
"Honestly, it just makes us more efficient. I believe if you're more efficient as a company, you're going to increase production, which obviously will increase sales," Colon adds.
Would Luis Colon and his team recommend trying GuildQuality's answering service to other businesses in the construction industry? Absolutely.
"I would definitely try it," advises Colon. "The team is trained, everything can be customized, so what's the risk in trying? If there is a possibility that this service is going to save you time and make you more efficient, then it's a no-brainer." 
About Mr. Windows and Doors of Houston
To learn more about Mr. Windows and Doors of Houston, click here.
Check out a few images from the recent projects they've completed:
What's your recommendation rate with your customers?
Find out
Start surveying