Intelligence
7 effective ways to improve business costs
August 7th, 2020 by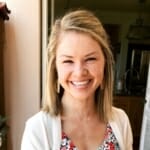 As a business owner, two of your goals are to satisfy customers and increase revenue. Unfortunately, achieving both of these goals can be difficult if you are spending too much just to run your business. To be a business success, you must frequently evaluate how you are spending money and increase efficiency. Try these seven ways to improve business costs and grow your business.
1. Create a budget and stick to it
Do you have a budget for your business? Believe it or not, many business owners do not. Unfortunately, it can be hard to save and manage your money without a budget.
By creating a simple budget, you can keep track of your finances with ease. You'll have insight into where your money is going and figure out which expenses you can afford to cut back. A budget will also help improve business costs by ensuring you don't overspend on unnecessary goods or services.
2. Examine your rental costs
When considering cutting business costs, take a look at the cost of your office space first. The real estate market changes from time to time, so you may be able to find a cheaper office or negotiate a better price with your landlord. If you have a business that doesn't need an office or space of its own, you may want to think about running it from home.
Many modern businesses are now entirely mobile. For example, many technology repair companies no longer attempt to compete with big-box stores that sell computer equipment. Instead, they now offer in-home repair services and computer sales to their customers. Trades such as electrical and plumbing may also benefit from going entirely mobile.
When you switch to a home-based business model, you may also save money on business taxes, insurance, and utilities. However, if you intend to run your business from home, check out local zoning laws first and consider how this will impact your family's day-to-day life.
3. Improve staffing expenses
The biggest cost for many businesses is employees. Instead of reducing the size of your team, consider investing in your current employees to maximize their skill sets. Your team will have the skills to do more than one job and will be able to do each job more efficiently. You won't have to hire more employees than you need and jobs will get done quicker, at a higher quality.
You can also save money by hiring contractors or freelancers instead of full-time employees. By hiring contract workers, many employee-related expenses and taxes will decrease. However, pay close attention to the IRS requirements to be considered a contract worker. You may end up having to pay contractors as full-time employees anyway.
4. Think outside the box
Instead of paying full price for goods and services, have you considered bartering? The practice of trading for goods and services has been around since the beginning of time and can still be beneficial today.
Bartering is often a win-win because both parties get something they need. If there is no one to trade with in your area, you may want to consider one of many online barter exchanges. These exchanges allow you to advertise your products or services and connect with others who may need them. Some exchanges allow you to accumulate "dollars" to pay for some business services as well.
It is important to remember that both parties will need to fulfill their obligations for bartering to work. This means you will want to ensure you do your part and that the individuals or companies you choose to barter with are reliable and trustworthy.
5. Evaluate the cost of supplies
Depending on your company's current situation, you may be able to save money on your wholesale supply costs. If you do a lot of business with specific suppliers, it could be in both of your interests to renegotiate your costs.
As a business owner, you should frequently monitor these costs and search for any potential discounts or lower prices elsewhere. It's a competitive market, so if your current supplier knows you are considering taking your business elsewhere, they may be willing to lower prices altogether.
Discounts can also be highly advantageous. Some business owners think that asking for discounts is embarrassing, but in reality, even a small discount can make a huge difference to your bottom line. Many businesses will offer discounts for being a loyal customer or if you pay your bills promptly on a regular basis. You may even get a discount for early payment.
6. Get your money's worth from marketing expenses
In today's world, most of your customers are online, meaning you don't necessarily have to spend a ton on advertising. By creating a website and utilizing your social media presence, you can reach current and potential customers far and wide and improve business costs.
You can also utilize email to keep customers and prospects informed with things like news, tips, and any promotions you are running. Other ways to get your money's worth from marketing costs include:
Asking for referrals
Collecting customer feedback
Carrying business cards
Networking with others
By improving marketing costs, you will start to notice a change in your bottom line.
7. Talk to your insurance agent
As you look to improve business costs, consider revamping your relationship with your insurance broker. Business insurance can be expensive, especially if you are already trying to save money. Fortunately, your broker may be able to point you in the direction of some quality discounts. You may also find that you can save money by switching insurance companies.
How customer feedback can help you achieve your goals
Knowing where to improve business costs, where to invest, and how to improve the efficiency of your current efforts will help your business remain successful. Quality customer feedback and online reviews allow you to tell where you can continue making improvements and grow your business. Learn more about the power of customer feedback and get started today!
Are your customers telling you the whole truth?
Let's find out
Get started