Intelligence
5 ways to improve customer retention
July 30th, 2020 by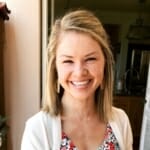 As a business owner, you have to decide what to focus on to improve your bottom-line results. If you are starting to think about your priorities for the next year and beyond, consider placing customer satisfaction near the top. It can be the key to increasing repeat business. We've compiled our top five tips that will help you improve customer retention and grow your business.
1) Respond to customer feedback
Customers want to know you are listening to what they have to say. If you aren't already, you should be conducting surveys, collecting reviews, and talking directly with them. When you are interacting with customers, pay close attention to what they have to say so you can respond accordingly.
As a builder, remodeler, or home services contractor, this can be as simple as spending a few minutes at the end of each job to ask your customers about their experience. Asking questions is an excellent way to show that you are interested in their thoughts, opinions, and overall satisfaction.
Online reviews are becoming increasingly important for businesses of all types. Invest a little time each month to look at reviews and respond (especially negative ones). Replying to your customers shows that you are listening and want to satisfy their wants and needs. You won't be able to fix every problem, but any positive and professional response will be good for your brand.
Simply put, your customer retention will increase if clients feel like you care about them. Show them that you are interested in what they have to say and you will see improved retention.
2) Establish a customer loyalty program
One of the classic ways to improve customer retention is to offer a customer loyalty program. For a retail store, this may involve offering rewards points with every sale that can eventually be redeemed for free items. Contractors may offer a small discount for returning customers. You can even extend this to referrals with friends and family!
Incentives give your customers an economic motive to come back. Sometimes the opportunity to save some money really helps get someone to commit to making a purchase and can also give you an edge over your competitors.
Furthermore, previous customers are more likely to want to buy again from a business that is willing to reward them for their loyalty. Not only will your customers like that they are saving money through a loyalty program, but they will also appreciate the fact that you are trying to earn their business again.
3) Focus on corporate social responsibility (CSR)
Consumers tend to want to buy from businesses that they believe have good values. While pricing and quality matter significantly, especially for remodeling, home builder, and home services companies, branding matters too. Often times, customer satisfaction is rooted in how prospective clients perceive your brand.
Show that you care about the community and giving back by establishing a corporate social responsibility program. This doesn't need to be as "big business" as it sounds. You can do something as simple as volunteering with your team members a few times a year.
Another way to implement CSR at your business is to sponsor local events. For example, if there is going to be a fun run in your area to raise money for a cause, ask if you can be a sponsor. This is a good way to publicly give back to the community. It doesn't hurt that you get some publicity out of the sponsorship also.
4) Improve customer communication
Consistent communication is a great way to improve customer satisfaction and encourage repeat business. For example, consider starting a newsletter that shares information about industry trends, company news, and events.
Part of the challenge of earning repeat business is ensuring that the customer remembers your business and that you give them a reason to come back. Good customer communication can achieve both of these elements. Your newsletter can serve as a reminder for your business by featuring a project you want highlight every month or by sharing information on sales promotions that you have at the time.
The key to effective customer communication is achieving the right communication cadence without overloading the recipient. If you focus on delivering value with your communication, customers tend to appreciate that they are hearing from you.
Keeping timing in mind, consider creating a customer communication schedule. This keeps you organized and increases the likelihood of new opportunities with repeat customers. The more you get your name in front customers, the more likely they are to remember you when they need to start their next project.
5) Show your appreciation
Have you ever received a surprise in the mail? Even the smallest unexpected gesture can be impressively meaningful. You can apply this to your customer satisfaction efforts.
Customers have certain expectations for service and quality while they are interacting with your company. As a contractor, your clients want you to do a good job, while being professional and helpful. However, customers have almost no expectation for when they aren't in the middle of a project with you. In fact, they may not be thinking about your company at all.
Send a follow-up note a month after you complete a job to thank customers for their business. A handwritten note can go a long way in this case. You might also include a coupon for their next project. The key to making this technique work is ensuring that your customers are happy to hear from you in the first place.
Improve customer retention with GuildQuality
Satisfied customers are more likely to come back to your business. GuildQuality helps home builders, remodelers, and home services contractors improve customer satisfaction through our surveying platform, ultimately leading to higher customer retention rates. The data you get from GuildQuality can help you understand what your customers want and how to give it to them. Get started today!
Are your customers telling you the whole truth?
Let's find out
Get started