Intelligence
5 marketing strategies for business growth
January 19th, 2021 by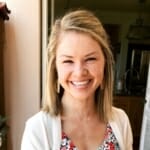 As a home builder, remodeling, or home services business owner, you should always be evaluating your marketing efforts and the results they are producing. Not only do you need to connect with your current client base, but bring in new clients at the same time. Developing the right plan requires managing your reputation, while implementing marketing techniques that attract prospects and help you stand out over the competition. Get started with our top 5 marketing strategies for business growth.
Marketing strategies for business growth
1. Create educational content
Prospects like free things and you want your company to be profitable. Believe it or not, it's possible to meet in the middle. Providing educational content helps current and potential customers feel like they are receiving value from you, at no additional cost to them.
Try creating blog posts that explain more about your industry, its history, how it uses technology, or even how it's expected to change in the future. In addition, how-to blogs and videos are great attention grabbers, create brand awareness, and remind the prospective customer to call you when their project gets bigger.
If you aren't sure what kind of content to provide, start by asking your audience what they want. Conduct surveys on social media or ask questions during the sales process and create content based on those responses. Tailoring your efforts based on prospect and customer feedback allows you to create more effective content and helps you to gain a reputation as a company that listens.
2. Maintain working knowledge of SEO best practices
Search engine optimization (SEO) is an essential part of getting your brand recognized on the internet. At its most basic level, improving SEO helps you increase the quantity and quality of your website traffic through organic search engine results.
However, algorithms, updated technologies, and ever-changing industry ethics mean understanding SEO is about more than knowing where to place a keyword. The more you know about these tactics, the better you can get them to work for your company.
When evaluating which SEO practices are right for you, keep in mind that your reputation is on the line. Keyword stuffing and other frowned-upon techniques may get results in the short term, but they won't last, and could even get your business banned from search engine results. Adding keywords organically, avoiding spam, and creating excellent content may take longer, but the results will be of a higher quality as well.
3. Use social media marketing
Social media cannot be ignored. Roughly 45% of the world's population (3.5 billion people) use social media. Do some research on the best channels for your specific audience, but Facebook, Twitter, and Instagram are typically a good starting point when you begin incorporating digital marketing strategies. These three platforms easily have the most users and the widest reach. However, don't write off other platforms, especially if they fit well into your company's niche.
TikTok is a great place to be humorous, learn new trends, and reach millennials and Gen Zs. Many homeowners gather ideas for their home build or remodeling projects from Pinterest. In addition, every business should create a LinkedIn account to add to its professionalism and build a strong business-to-business reputation.
To make social media work for your advertising needs, be proactive. Upload high-quality images and videos. Ensure your social media branding is in line with your website design and overall image. Make sure to post updates at least a couple of times per week, more if your business targets younger generations. Post updates about your business, relevant news, or even memes that fit into your image.
You can even set up Facebook to auto-answer frequently asked questions for your followers, making it a multifunctional platform. Remember, part of maintaining your reputation as a relevant business means keeping up with digital trends. Be sure to engage with your audience on any platform you use.
4. Create direct mail marketing campaigns
Despite popular belief, print media, including direct mail marketing, has not gone the way of the dinosaurs. In fact, if everyone else in your industry is too busy trying to get noticed through other channels, direct mail could be an even larger opportunity than you realize. The key to a successful print marketing campaign is to be creative and focus on a specific target.
Aim your direct mail marketing budget at a specific set of recipients who are most likely to need your products or services. When it comes to your design and information, begin with the envelope. It's the first thing homeowners see, so use color and an unusual shape, size, or material. This keeps your message from becoming lost in a sea of traditional-looking envelopes. Handwritten addresses or small trinkets inside make the envelope stand out more.
Inside, have an exciting headline and well-written content. For the best results, create a direct mail campaign that ties into one of your online promotions. This gives your audience options and helps them to connect the dots when they see your brand in multiple places.
5. Make it easy to receive feedback
A good business has happy employees and an excellent reputation with consumers and other businesses. To measure your company's success, you must be able to receive and track feedback. Asking questions of your customers and employees is a direct way to receive actionable feedback. Use it to learn what you need to fix now or even to recognize and remedy a potential problem before it affects your bottom line.
Don't forget to check review websites, and even include verified customer reviews on your own website. Online reviews is the most likely way homeowners will determine your reputation and decide whether to hire you. It will also help guide the work of your employees.
GuildQuality helps you collect customer feedback
Incorporating marketing strategies for business growth not only helps you narrow your focus when creating a plan, but will also help you see results. Let GuildQuality help you ask the right questions of your stakeholders and start gathering the customer feedback you need to evaluate your marketing efforts and reputation. Learn more today!
What's your recommendation rate with your customers?
Find out
Start surveying